Using Mobile Health Apps to Improve Patient Communications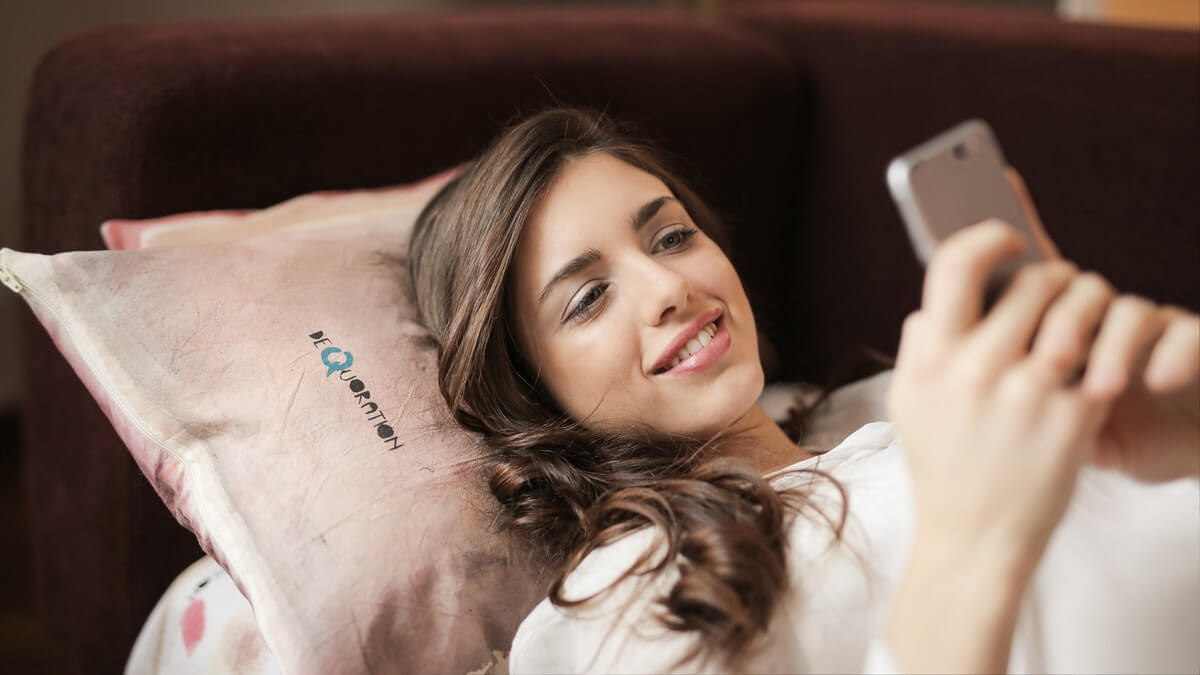 Over recent years, patients have significantly increased their involvement in care, driving them to behave increasingly as consumers of healthcare. In this new era of care, effective patient communications and engagement will control the course of success. Tools, such as mobile health apps, will help achieve this by opening up new lines of communication.
Communication in healthcare can be a complex series of interactions. The current methods that are used to communicate with patients are highly variable and often antiquated. Traditional processes often exacerbate this, resulting in communication breakdowns throughout the continuum of care.
Recent technology advancements in healthcare have the potential to close the communication gap between patients and providers. Today's patients are digital natives and as such providers are adopting the use of mobile health apps in pursuit of improving communication and streamlining workflows. These new forms of interactive health services are facilitating a greater connectedness between patients and their care team.
Ultimately, consumers want an environment in which health information can flow seamlessly among healthcare professionals, caregivers, and the patient. More specifically, they are embracing health apps to communicate with providers, display test results and health summaries, list medications, facilitate prescription refills, schedule appointments and record their own patient-generated health data.
Communication in Healthcare
Clear, accurate, and timely communication is essential for building the physician-patient relationship and delivering quality patient care. Research has previously demonstrated the connection between better communication and improved patient adherence, lower readmission rates, improved mortality rates, lower malpractice risk and reduced cost per case.
Often in a patient's journey, multiple healthcare professionals are involved, dramatically increasing the potential for miscommunication. Research has found that hospitals in the US lose over $12 billion annually as a result of communication inefficiencies. According to The Joint Commission, breakdowns in communications was one of the leading causes of sentinel events reported from 2006 to 2014. More specifically, it is estimated that more than 80% of serious medical errors in healthcare are the result of communication failures.
At transitions of care, the risk of communication errors are increased, which can lead to poor health outcomes, patient distress or inappropriate patient care (ACSQHC). A common oversight in patient communication is the expectation that all necessary information can be delivered in the high-paced healthcare environment. A study by Anderson et al. found that patients only recall 40% of the information they are given – and almost half of what they thought they remembered was incorrect.
Related Top 8 Reasons to Improve Patient Communications
The Market for Health Apps
The innovation of mobile health apps holds great promise, with evidence of these tools playing a positive role in both patient outcomes and the costs of care (IQVIA). Mobile technology can help improve the patient-physician relationship by allowing individuals and health care providers to establish an effective communication channel.
In 2019, the global mobile health market was estimated to reach $37 billion (Statista). The number of health apps available in the market has increased substantially. There are now over 318,000 health apps available on the top app stores worldwide – with more than 200 apps being added each day (IQVIA).
A 2015 survey found that 58% of mobile users have downloaded at least one mobile health app, and 41% have downloaded more than five. Furthermore, 79% of consumers are more likely to select a provider who conducts healthcare interactions online or on a mobile device.
Gordon et al. found that smartphone-based communication between healthcare providers and their patients greatly improves satisfaction with the perioperative experience. In fact, all types of users, including healthcare professionals, recorded high levels of satisfaction when a mobile communication platform was implemented. Another study found that health apps improve the overall patient experience with better communication, access to health information, short-term outcomes, and general satisfaction.
Related The Rise of mHealth Apps: A Market Snapshot
How do health apps improve communication?
Patient Education
According to Deloitte's 2018 Health Care Consumer survey, many consumers still find it difficult to navigate the healthcare system. Healthcare consumers want to easily access the information they need to successfully navigate the system and make informed decisions about their care. Health apps can help reduce communication errors and educate patients by compiling and maintaining all health related information into one easily accessible record. This helps patients to better understand their medical conditions, surgical procedures, and recovery.
The education patients receive before surgery can have significant positive effects on surgery outcomes. According to Gallup, effective pre-surgery education not only boosts patient satisfaction but also improve patient outcomes. More specifically, Gallup found that personalised pre-surgery patient communication and education is imperative to successful post-procedure outcomes.
Mobile health apps have the ability to deliver tailored health communications and content based on the specific needs of the patient. These personalised mobile experiences can therefore deliver highly relevant information at the right time, based on the individual user. This, in turn, engages and educates the patient through their unique healthcare journey.
Patient Engagement
Healthcare providers can significantly improve communication and the patient experience through increasing patient engagement. Patient engagement focuses on improving health outcomes through patient activation and informed decision making. It allows patients to develop the knowledge, skills and confidence necessary for managing their health.
"Mobile engagement is becoming increasingly critical to the success of every hospital in the digital age. Today it's all about enabling an individualized approach, where patients are empowered to help manage their own care. Large hospitals that design and build experiences as well as partner with digital disruptors will have the ability to better engage with their patients…"

– Brian Kalis, Accenture
Engaged patients are more likely to adhere to care management, resulting in better health outcomes, better patient experiences, and lower costs (Hibbard). Since most mobile technology is consumer-facing, health apps are now seen as an important tool for boosting patient engagement. Health apps facilitate engagement through effective patient-centered care, personalised experiences and knowledge sharing between providers and patients.
Related How to Boost Patient Engagement with Mobile Technology
Continuum of Care
Mobile apps are now being used to complement pre-existing systems in healthcare. One major benefit of mobile health tools is the ongoing connection between patient and provider, changing care delivery from episodic to continuous. Delivering communications and promoting the continuum of care is extremely important for activating patients in their own health.
Patients are not always accurate historians, and their level of engagement in their own health is variable. Health apps provide a promising mechanism for improving prevention, treatment, and follow-up, helping providers reach their patients between visits. Outreach between visits is essential for boosting communication with patients and helps drive robust patient engagement.
Providers who clearly communicate instructions, patient education, and other important clinical information tend to have better patient-provider relationships. Enhancing the flow of information can help reduce errors and improve the quality of care (Ross). According to the Australian Commission on Safety and Quality in Health Care, effective patient-clinician communication and engagement with patients at transitions of care can:
Positively influence a person's health outcomes
Prevent adverse events during care
Reduce readmission to hospitals following discharge
Patient-Generated Health Data
As technology continues to make health records more accessible it provides an opportunity for greater transparency, engagement and collaboration through patient-generated health data. Mobile health apps facilitate communication outside the healthcare setting whilst providing patients the opportunity to share their health data with providers.
Inviting patients to read, review and contribute to their health information is an important way to improve communication, enhance engagement and encourage patients to become more active in their care. When providers include patients in care, those patients are empowered and their generated health data can offer valuable insights into their conditions. In fact, patient-generated health data has been proven to reduce readmission rates, hospitalisation days, and lower costs.
According to Delbanco et al., adding and sharing notes such as symptoms or medical issues in-between visits can help promote patient engagement, improve patient-centered care and patient-provider collaboration. Therefore, a health app is an invaluable tool for improving the patient experience, reducing the overall cost of healthcare, and achieving a healthier population (Heathcare IT News).
Improving Comms with Apps
Healthcare providers now have multiple opportunities to improve communication and engage healthcare consumers. The modern consumer favours inexpensive, easy-to-use digital health tools that fit seamlessly into their daily routine. Creating unique mobile user experiences can help close the communication gap and meet consumers evolving digital expectations.
Achieving better health involves arming patients with the right tools and information. It is important to offer flexible tools that meet a patients changing needs as they transition through life stages, disease states, their patient journey etc. The ultimate goal should be to create a seamless healthcare experience through connected and integrated tools that are easily accessed by the patient, caregiver, and care team. In order to improve patient communication, mobile health apps should offer:
Improved access to care – for example appointment scheduling, reminders, access to health records, guides and resources etc,
Multi-channel communication – for example secure text messaging, voice communications, email, video and other communication capabilities, and
Other features that promote engagement such as personalised content, health tools, tracking and reporting.
Related A Dive into Health Apps: Types, Trends & Tips for Success
---
As the healthcare industry continues to shift, patient-provider communication is only going to become more complicated. Mobile health apps are opening up new lines of communication which, in turn, is removing the barriers to healthcare, improving outcomes, streamlining care processes, and enhancing the patient experience.
At Liquid State we see the social and economic value of improving patient communications and the patient experience, through patient-facing apps and integrated communications solutions. Liquid State's dedicated patient engagement platform provides personalised clinically-aligned communications that can be used as a care support tool.
To find out more about our Patient Engagement solution, download the factsheet or get in touch with us today.