Leveraging the Power of Patient-Generated Health Data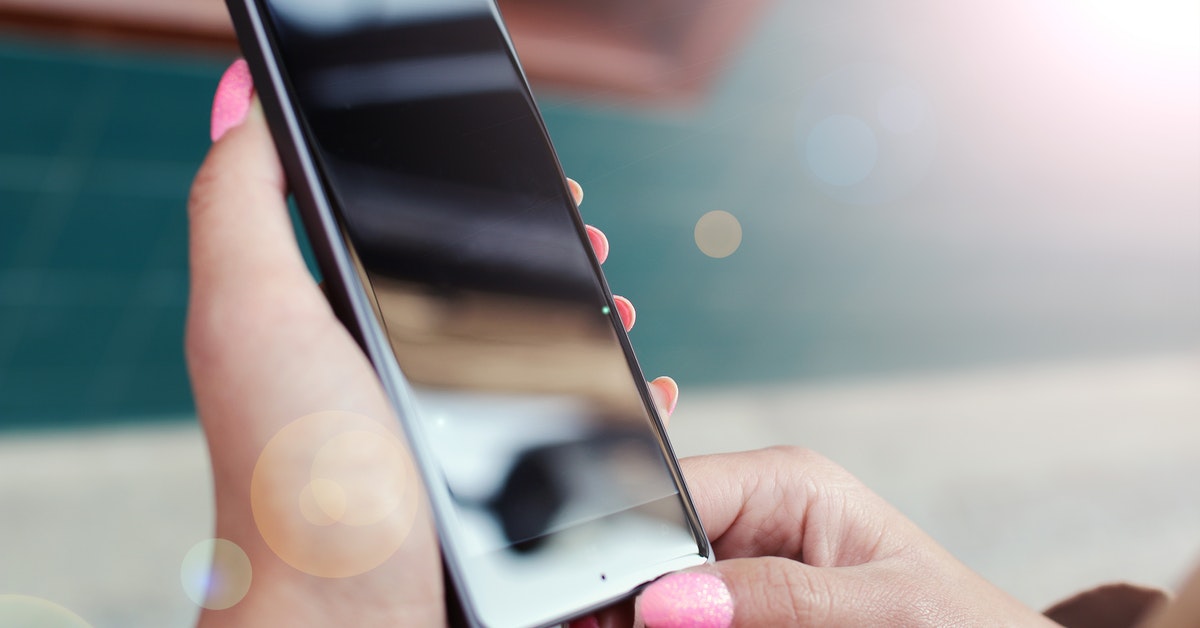 With the increase in healthcare consumerism, there is a growing awareness of the need to involve patients in their care. As technology continues to make health records more accessible, it provides an opportunity for greater transparency, engagement and collaboration through patient-generated health data.
The United States alone is set to invest nearly $50 billion in health information technology with the adoption of digital tools and computerised records, which are expected to improve the quality and reduce the costs of care. For the healthcare industry, the key is to implement new technology solutions that promote efficiency, improve the quality of care, and increase patient engagement.
The Communication Gap
Recent studies have found that patients are motivated to access their medical record by unmet information and care needs (Ralston et al.). Ultimately, consumers want an environment in which health information about an individual can flow seamlessly among healthcare professionals, caregivers, and the patient. Recent technology advancements in healthcare now have the potential to close the communication and information gap between patients and providers.
Physicians rely on patient memory to recount activities and symptoms to supplement the snapshot of the patient's health they get during the occasional office visit. Unfortunately, patients are not always accurate historians, and their level of engagement in their own health is variable. Not to mention the fact that most patients remember less than half of what they discuss with their healthcare professional. These inconsistencies can lead to delays in appropriate diagnosis and poor management of medical conditions.  
Providers who clearly communicate instructions, patient education, and other important clinical information tend to have better patient-provider relationships. Not only this, enhancing the flow of information among patients and providers can help reduce errors and improve the quality of care (Ross). More specifically, patient access to medical records can improve patient-doctor communication, empower and educate patients, as well as foster adherence (Delbanco et al.).
Related Top 8 Reasons to Improve Patient Communications
Empowering Patients
The more connected patients are to their providers, the more actively they can manage their own health. More and more patients are now embracing new technology to enable them to communicate with providers, display test results and health summaries, list medications, facilitate prescription refills, schedule appointments and to record their own patient-generated health data.
Providing Access to Health Records
Many patients desire a level of transparency and access to their clinical notes with personal health records now playing a key role in patient-centered care. Providing access to personal health records allow patients to communicate with their clinician, enter their own health data, and access vital information from their medical record. A solution like LifeTime, for example, lets patients keep track of all their medical files on an encrypted smartphone app which can be instantly shared on demand to their healthcare team. By activating the patient in their care, providers can support more transparent and active sharing of personal health information.
A consistent finding across studies is that patient-accessible medical records enhance doctor-patient communication, adherence, patient education, and patient empowerment (Ross). According to Ross, outpatients who were given access to a medical record commented that it helped answer questions that their busy physicians could not answer at the time of the visit. Similarly, 85% inpatients felt that open access to records helped them "take a more active role in treatment" and 71% felt more confident as a result (Ross).
Patient-Generated Health Data
In order to engage patients and provide them with better health outcomes, a complete picture of each patient's unique health journey is needed — one which combines patient-generated health data with official records collected by healthcare professionals. Patient-generated health data is health-related data created, recorded, gathered or inferred by or from patients, family, or caregivers to help address a health concern (BIDMC). Therefore, patient-generated health data is primarily captured and recorded by the patients themselves, allowing them to have greater ownership over their own health data – deciding when and how to share it with others.
There's no way you can move toward value-based care without incorporating patient-generated health data  – Danny Sands, BIDMC
Patients have always recorded and shared some form of information on their health with their providers. For example, whenever a patient reports medical and family health history, that information is patient-generated health data. Sources of this data also range from patient diaries to pain tracking and remote monitoring devices. New research has found that patients could benefit from co-producing medical notes with their doctors (Delbanco et al.). More specifically, inviting patients to read, review and contribute to their health information is an important way to improve communication between patients and healthcare professionals, enhancing engagement and encouraging patients to become more active in their care.
According to Delbanco et al., adding and sharing notes such as symptoms or medical issues patients experience in between visits can help promote patient engagement, improve patient-centered care, and improve patient-provider collaboration. Patient-generated health data has also been proven to reduce readmission rates, hospitalisation days, and lower cost (AAP). Therefore, it is an invaluable tool for improving the patient experience, reducing the overall cost of healthcare, and achieving a healthier population (AAP).
Jointly generated and held records have the opportunity to evolve into a person's story over time, documenting health and illness from early days to the end of life. As more and more patients prefer to use digital health services, open communication and shared information through technology such as mobile health (mHealth) apps can be viewed as the logical next step.
The Case for mHealth Apps
Mobile apps are being used to complement pre-existing systems in healthcare to improve the quality of care. As a result, advances in healthcare apps and technology are revolutionising the industry and patient-centred care. As such, a mobile presence can help healthcare providers succeed in an era where patients are empowered to help manage their own care.
The use of smartphones will soon be ubiquitous in clinical environments. This technology offers the potential to improve clinical communications, enhance learning, and improve patient care  – Angarita et al.
Technology now enables the tracking of patient data that can be shared with a provider via digital tools such as mHealth apps and patient portals. Approximately 56% of patients are now demanding access to their healthcare communications via personalised apps (Red Hat). In particular, mHealth apps can allow patients to read and contribute to their own health record as well as act as an interactive communication channel between patients and providers. 
The adoption of digital health tools, such as mHealth apps, holds great promise with evidence of these tools playing a positive role in both patient outcomes and the costs of care. According to IQVIA, the use of mHealth apps in just 5 patient populations could save the U.S. healthcare system an estimated $7 billion per year. IQVIA has estimated that if this level of savings could be extrapolated across total national health expenditure, annual cost savings of $46 billion could be achieved.
It is important to consider focusing initial efforts on providing mHealth functionality that supports patient-provider communication and engages patients with the information that is most relevant to their ongoing care. A critical benefit of mHealth tools is that they provide an ongoing connection between patient and provider, which changes care delivery from episodic to continuous. Not only this, mHealth apps provide the opportunity to personalise and tailor care specifically to the patient's unique needs.
Related Modernising Healthcare, One App at a Time
Related Leveraging Mobile: The Future of Patient Engagement Strategies
The Future of Care
More and more patients want to view and learn from their own health data. Advances in health information technology have created new opportunities for providers, patients, and families to interact and share information. Many patients like the idea of sharing notes with their healthcare team, anticipating that this would help build a personal care system at home. This sends a strong message about transparency and inclusivity which can turn passive patients into active patients. Patient-generated health data can also be used to complement clinical data, offering a comprehensive view of an individual's health. Furthermore, incorporating this patient-generated data means that healthcare providers can interpret patterns over weeks, months and even years.
As care continues to move outside the hospital, providers are increasingly leveraging data to derive actionable insights and communicate with patients in meaningful ways. Data from consumer health technologies, including in-home medical devices, wearables, and mHealth apps, are powering personalised approaches to healthcare and patient engagement. Not only this, data provided by patients can help inform healthcare providers to make better decisions. Patients with chronic illnesses are also able to track their conditions in conjunction with their providers, promoting earlier interventions when they encounter a problem whilst lowering communication barriers between patients and caregivers.
Providers that involve patients in collating and sharing data will be able to successfully put the patient at the centre of care. To inform future development of digital tools, we need to better understand what services are valued most by patients. Information collected directly from the patient is important, therefore, the process must be user-friendly and secure, with minimal disruption to the healthcare organisation. Patients are willing to share data with providers only if they trust that this information will be private and secure, and will improve their care.
In order to succeed, both providers and patients must have an understanding of what type of information would be most valuable, how the data should be shared and what will happen after they share it.
Related Digitising Healthcare: The Patient-Driven Journey
---
Finding the right company to manage your mobile health app development can not only increase the efficiency of your organisation but also improve your patients' overall health.
At Liquid State we see the social and economic value in improving the patient experience through patient-facing apps and integrated communications solutions. Our solutions help drive clinical efficiency, quality care, patient engagement and improved clinical outcomes.
To find out what Liquid State can do for your Healthcare Organisation get in touch with us today.