Mobile-First: An Opportunity to Drive Digital Transformation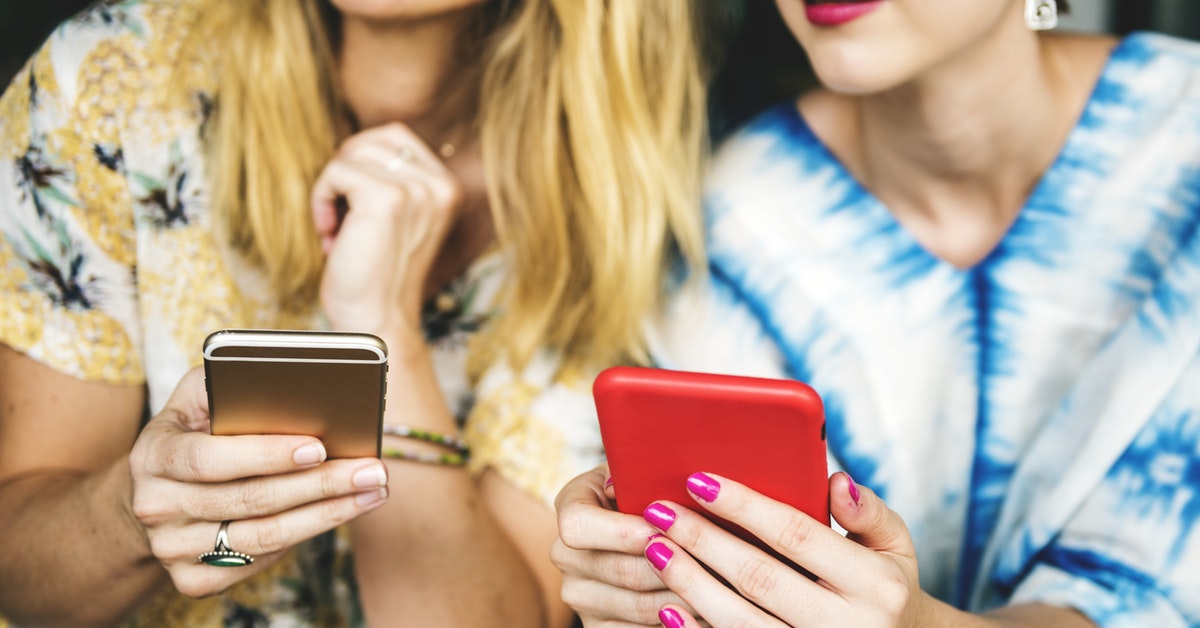 It is no secret that digital transformation has already begun, with no signs of slowing down. With several industries showing an inclination towards transformation, it is important to start identifying opportunities that enable the digitisation process. To seize these opportunities, businesses need to reinvent themselves in a manner that is compatible with an increasingly digital world and its consumers by going mobile-first.
Consumers now expect simple, seamless and personalised experiences at every touchpoint. This means introducing new business models to achieve connectivity, integration and efficiency with emerging technology. Forrester predicts that many organisations will spend billions of dollars on digital transformation initiatives in 2017, with a portion of digital transformation budgets going towards mobile enterprise app development and deployment.
Executives overwhelmingly agree on the importance of mobile apps as a portal to the value of digital technologies and to a company's ability to become a digital business… they believe mobile apps can help drive their company's digital transformation – Accenture, 2015
A truly digital organisation starts with a digital mindset, which is reflected in every aspect of their business processes, technology and culture. While a digital transformation strategy can encompass a range of technologies, deploying effective mobile apps to better meet customers' expectations is key to success. Leading businesses are leveraging mobile-first to drive digital transformation and gain competitive advantage.
Related Digitisation: The Future of Corporate Strategy
The Mobile Opportunity
Mobile has become immersed in every context of daily life. Mobile devices and how we use them has changed not only our personal lives but also business in profound ways. The consumer has evolved, becoming more demanding, savvy and time-poor, which means businesses need to adapt as well to be where their customers are. In order to take the lead, businesses need to take advantage of the growing mobile trend.
Mobile-first presents significant opportunities for businesses, however investment in mobile still fails to match consumer demand. According to the report by comScore, daily mobile users spend up to 6 hours per day on their devices. In fact, mobile internet traffic surpassed desktop traffic globally in 2016 (StatCounter). Unsurprisingly, mobile apps now represent the majority of digital media consumption among users (comScore).
Where the mobile web can help you raise awareness and increase traffic, mobile apps can help you foster the customer relationship and increase retention. The mobile experience comes first in consumers' minds today, with mobile apps preferred to browsers. Despite this global shift, most businesses still lack the mobile-first mindset. It is vital to have a mobile app strategy as business and consumer activity continues to shift to mobile.
Related Why Do Businesses Need a Mobile App?
Going Mobile-First
In the early days of mobile apps, mobile was often treated as a novel and isolated marketing channel. With more businesses now focused on digital transformation as a way to replace legacy approaches, drive efficiencies and build additional revenue, the opportunity has never been greater to leverage mobile as a deeply integrated part of business strategy. Keep in mind, a mobile app alone does not bring digital transformation. It does, however, help kickstart the digitising process.
For many businesses, a mobile app is the first step on the digital transformation journey. However, in order to adopt the mobile-first mindset, it is important to align your strategy accordingly. For example:
Mobile apps should not be thought of as an extension or copy of your website. Apps must be developed uniquely for the mobile experience.

Mobile app strategies should be native-first, built for the platform they are intended to run on. Native apps allow you to take advantage of the unique features and capabilities mobile devices have to offer – to deliver a rich mobile experience that consumers now expect.
The Mobile App Lifecycle
It is imperative to understand and address the 4 key stages of the mobile app lifecycle when considering a mobile-first strategy.
Stage 1: Strategize
This stage is where you define the type of mobile experience you plan to deliver. This includes identifying the teams, infrastructure, timeline and budget, along with determining the feature sets, platforms and operating systems the app will use. Establishing clear business goals will make the app development journey far more efficient from the start.
Identify the internal ecosystem of people who will be working on the mobile app. This team will be deeply involved in every stage of the mobile app lifecycle. Ultimately, they will decide what value the app will deliver to users (e.g. entertainment, utility, information) and how this mobile experience will be brought to life. It is important to involve different departments within the business in order to develop a truly comprehensive strategy.
Every mobile app has a primary business goal or purpose. For example, is the aim to generate revenue, increase brand awareness or increase operational efficiency? Once the primary goal has been determined, try outlining potential use cases for the app. Next, identify what features are needed to achieve these actions.
It is important to carefully plan the project timeline and budget. How quickly do you need your app to go to market? What are the available resources and budget? Keep in mind that iterations throughout the development of an app are common and this may stretch the original timeline and budget.
Related Pre-Planning for Successful Mobile App Development
Stage 2: Develop
This stage is where the mobile app idea is brought to life. It is important to determine what makes the most sense for your strategy and budget. While choosing the right option will vary, a good place to start is by looking at the capabilities of creative and IT teams, assessing your budget constraints, and creating a realistic delivery timeline. In the case of mobile app development, keep in mind that cheaper is not always better, and this is generally reflected in product quality.
Here are some options for developing a mobile app:
Build it in-house:

Bring on your own in-house development team to build your app. This is not always the most efficient development approach and may require significant use of internal resources.

Use a DIY platform:

If the app you have in mind is a simple and standard cookie-cutter app, using a do-it-yourself app creation tool may be a viable method for you. These tools can be beneficial if you are looking for a cheap way to create an app and don't mind the basic design or functionality associated with this option.  

Hire an individual app developer:

Hiring an individual developer is not always easy as it can be challenging to find one with the right skill set to compliment your app idea. This is typically a cheaper option compared to hiring a development team, however, there is a possibility you might need to hire several contractors to get the app completed.  

Hire an app development firm:

The benefit of hiring a development firm to create your mobile app is that you will have designers, developers, and testers all working together to develop your ideal app. Development firms generally have a wider skill set, access to more resources, and larger portfolios for you to base your decision on.
Related How to Build an App: The Process Behind App Development
Stage 3: Launch
This stage is where app discovery and user acquisition occur. With thousands of applications for users to choose from, a data-backed strategy will help focus your efforts on acquiring high-value app users. There are several different methods you can use to generate awareness and spread the word about your app.
App store optimisation (ASO) is one of the best ways to boost app visibility. ASO is the process of optimising your app store listing in order to rank higher in search results. The higher the ranking, the more visible your app is, the more traffic your app will get.
Successful apps are promoted well before they hit the app store. It is recommended to divide your marketing plan into 3 campaign phases: pre-launch, launch and post-launch.
Related Strategies for Successfully Launching and Marketing an App
Stage 4: Engage
This is the stage where data is used to actively engage users, generate revenue and continually optimise your app. It is essential for app success that your messaging is relevant and personalised to your users.
Gathering in-app analytics allows you to understand what your users care about, which app features they value and where they live, work and play. By leveraging these insights, you can future-proof your mobile strategy to better target and engage users. These deep insights will help shape any future app iterations, versions or updates. Mobile data insights can be used to not only optimise future versions of your app but also business processes, marketing strategy and a host of other initiatives not traditionally thought of as 'mobile'.
How do you plan to keep users engaged and active with your app? There are many techniques to drive engagement such as sending promotions and special offers via push notifications, providing relevant and engaging content based on in-app behaviour, and sending personalised messages based on data and geolocation. The ultimate goal is to deliver the right action at the right time to the right user— based on insights derived from their app usage behaviour.
Related 15 Key Ingredients for a Successful Mobile App
---
No matter the industry, it's a complete mobile platform and integrated approach that will ultimately drive deep, enterprise-scale digital transformation.
Have you found the right app development platform to execute your mobile strategy?
At Liquid State, we understand the importance of implementing enterprise mobile app software as a part of corporate strategy. Our platform empowers businesses to build native apps for a variety of business functions. To find out what Liquid State can do for your business, get in touch with us today.