How to Successfully Launch and Market an App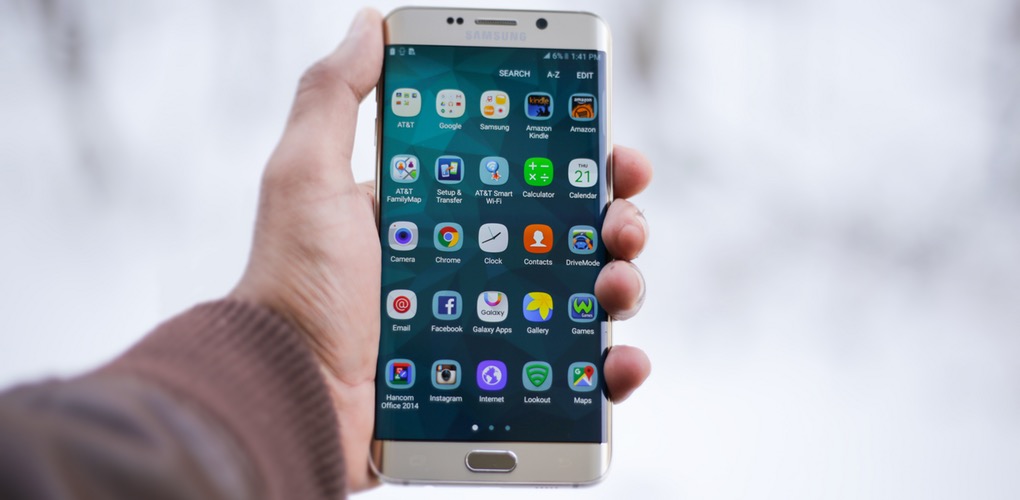 Mobile apps are now an integral part of the digital strategy, with well over 1 million apps in both the Itunes App Store and Google Play. As a result, the market has become increasingly competitive and app launch strategy is vital for the success of the app.

According to Statista, it is predicted that mobile app downloads in 2017 will reach approximately 268.69 billion. Due to the highly competitive nature of this marketplace, it is essential that your an app is functional, engaging, and offers value to its users. Equally important, is implementing effective marketing techniques to make your app stand out from the crowd. Here are a few strategies for successfully launching and marketing your app.

App Store Optimisation
App Store Optimisation (ASO) is an extremely important technique for driving traffic to your app. ASO is the process of optimising your app to rank higher in the marketplace; the higher a mobile app ranks the more visible it will be to potential users. It is therefore not surprising that ASO is considered the backbone of app launch strategy.
According to a report by Nielsen, 63% of Android and iOS users have utilised the search to discover new apps in their respective app stores. For these reasons, it is important to implement ASO strategies to secure higher app ranking. This includes optimising the app's title, keywords, description and visual elements.
Optimising the Title
App titles need to be distinctive yet descriptive. Developers often optimise their app names by using a combination of both branded and common search terms, to enhance discoverability. When deciding on your title try and include what the app does, as users tend to search for specific functionality.
Optimising Keywords
Keywords are the most crucial aspect of app discoverability; every app gets 100 characters in the keyword section. When optimising keywords, focus on relevancy and search volume. It is also recommended to do extensive research on your competitor's keywords and use this as a basis for your strategy.
Remember to test your keywords to find out which ones are working for your app. When changing the keywords, make sure to note the impact this change has on the app's ranking.
Optimising the Description
Treat the first few lines of your description as an ad copy, with the purpose to generate curiosity and build interest in your app.  The reason for this is the app store only displays the first 2-3 lines of text before users need to tap on the 'more' tab. 
You can also treat the app 'update' space as a marketing channel. This section allows you to communicate what is new, any promotions or offers, as well as the issues that have been fixed. This can be a great strategy to re-engage users who haven't opened your app in a while.
Keep in mind, it may be worthwhile hiring a copywriter for creating the title and optimising the app's description.

Optimising Visuals
When your app shows up in search results, an attractive icon can play a major role in engaging and encouraging users to download. This is your opportunity to catch the attention of your target audience.
It is also important to utilise customised screenshots in order to showcase how the app actually works. Treat this space like it is your sales poster.
Keep in mind that velocity and download rates will also heavily influence your app's search ranking. Also, remember that app marketplaces can be accessed globally. According to OneSky, keyword localisation alone could increase the download of an app by 767%. So if your budget allows, consider employing a global ASO service to help you localise your app's name, keywords, and description.
Build a Microsite
Building a microsite allows you to market your app beyond the app store and implement Search Engine Optimisation (SEO) techniques. A microsite is where you can showcase your app to a wide audience. You can use this site to build buzz around your app, even before launching. The idea is to create a simple yet engaging landing page, with call-to-actions and a contact form to collect email addresses. Implementing an email field will allow you to engage with your app's potential early adopters, providing a great opportunity for promotion.
Establishing a microsite can strengthen an apps credibility, as long as the site is engaging and easy to use. If you have a blog, make sure to integrate it with your microsite. You can utilise your blog to promote and post about your app's progress and features.

Create Promotional Videos
Promotional videos are one of the most effective ways to show off an app's interface and capabilities, which makes them an integral part of app launch strategy. Creating videos provides you with the opportunity to establish a voice and communicate the value of your app, even before it is launched. A demo video, for example, allows you to showcase the app and its popular features, offering a 'sneak peek' for potential users. Remember to get creative with your videos and tell a story that potential users can identify with.
Be sure to take advantage of promotional videos; it offers a visual way to encourage users to download your app. The video content you create can then be shared and promoted through your social media channels.

Extend Your Network
During app development, it is important to focus on extending your network. Reporters and bloggers can help generate awareness of your app and upcoming launch. 

Press is the best way to kick start your startup, and the best way to get it is to manually reach out to journalists  – Neil Patel
Try and reach out to bloggers that are considered key influencers by your target audience. An article from a major tech blog is a great way to increase traffic and download rates. Also, visit any forums that might be relevant to your market, and start engaging with the community.
Another effective tactic is to send your app to popular app review sites or other publications that are relevant. In particular, find the sites that cover apps in similar categories to yours. Make sure you deliver a professional pitch to these sites, as they have the potential to generate a lot of buzz around your app. Provide the reviewers with a demo of your app, this allows them to write more in-depth and informed articles. Remember to personalise each email outreach and include the following details:
Your app's name, price, and its USP

A Link to the App Store

A link to the trailer for reviewers who prefer visual pitch

A link to your app's press kit

It is also useful to keep track of any major announcements from key players in the 'tech' world. This will allow you to ensure your app release date does not coincide with other tech events; if this happened your app launch would be overshadowed.

Utilise Social Media
Promoting your app through social media channels allows you to create hype; driving traffic to your microsite and the app store. Utilise these channels, including blogs, to market your app and reach out to your existing user base/community.
Creating a Facebook page for your app will allow you to promote the app and engage with potential users whilst building an app community. Running a contest is another way to promote your app by encouraging users to tweet and share content on their social networks. Another way to spread the world is through a 'refer-a-friend' campaign. It is important that you remain active on your social media channels to maintain engagement; ask your followers questions and respond to their inquiries, ideas and feedback. Don't forget to include a clear call-to-action across all your channels in order to facilitate engagement with potential app users.
Implementing paid promotion campaigns will also help extend the momentum of your launch and keep your app visible in the market. Another way you can leverage social media is to integrate it into your app, that way users are able to share and promote the app with ease.

Leverage Feedback & Analytics
Leveraging feedback and a focus on user engagement and retention is essential for app success. It is important that users are able to contact you, allowing them to provide feedback and report any bugs found in the app. Implement tools that help provide your users with a voice, such as integrating a communication channel in your app. You can also prompt users within the app to provide a rating and review. Remember happy customers are great brand ambassadors for your app, so make it top priority to resolve any negative reviews.
Which app features are drawing users in? Are users dropping off in any particular section? How often do they use your app? Considering these questions is crucial for the ongoing development of your app. Measuring and monitoring key metrics allows you to understand your users and their usage patterns. Leveraging these tools can provide insights into where and how your app can be improved, safeguarding the app's future success.
It is also useful to keep track of social media analytics in order to find out which channel is working best for promoting your app; this channel may benefit from paid advertising.
Related The Process Behind App Development 
Related 3 Benefits of Using an App Development Platform 
---

The app ecosystem continues to evolve and businesses are now leveraging app development platforms for building feature-rich, scalable and customised apps.
Have you found the right app development platform to execute your mobile strategy? 
At Liquid State, we understand the importance of implementing enterprise mobile app software as a part of corporate strategy. Our platform empowers businesses to build native cross-platform apps for a variety of business functions. To find out what Liquid State can do for your business, get in touch with us today.