Why Do Businesses Need a Mobile App?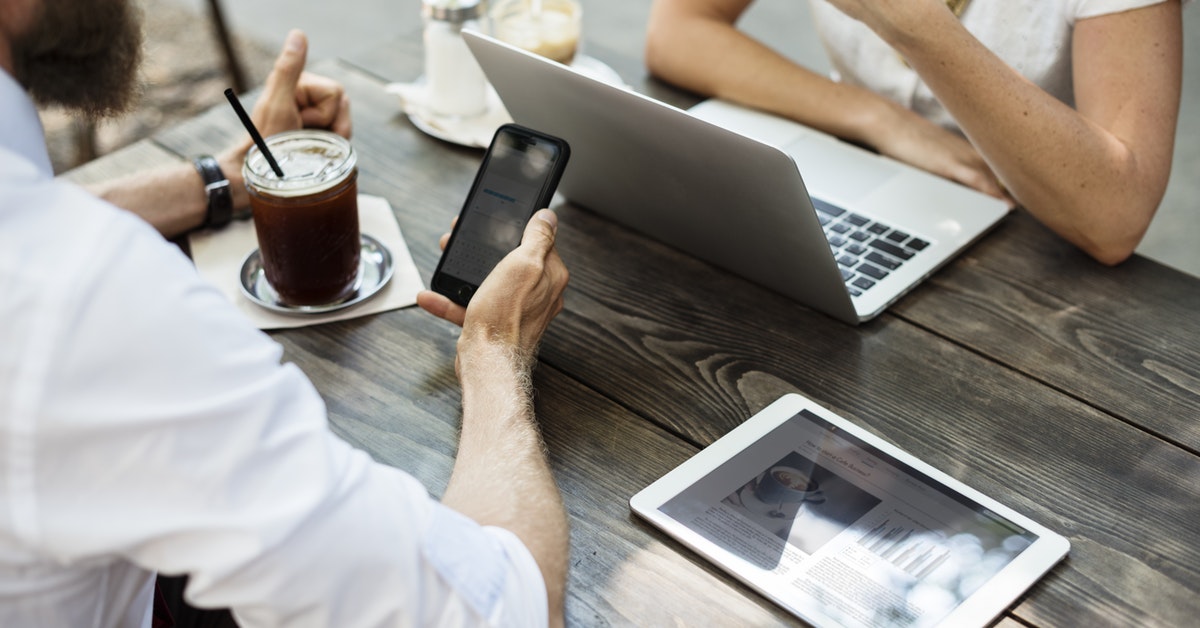 For most industries a mobile strategy is no longer an option, it is a requirement. Smartphones are now outselling computers threefold and the mobile app market is growing exponentially. Consequently, creating a responsive and engaging environment through mobile strategy is now considered essential for fostering a positive customer experience.
According to comScore, mobile devices (smartphones and tablets) now account for 65% of total time spent on digital media. Research conducted by IBA Australia found that Australian smartphone users spend approximately 33 hours per month in native mobile apps, compared to only 4 hours per month in Web browsers. Additionally, ContractIQ found that 62% of surveyed businesses already have an app or are in the process of building one. Of those, 20% use their apps for branding purposes, 30% have revenue generating apps, and 50% use them for support and engagement (ContractIQ).
So are mobile apps really necessary for every business?
An effective mobile strategy now involves more than just a mobile-friendly website. There are many reasons why businesses should embrace the app revolution, here are just a few:
#1 Customer Engagement
Mobile-friendly websites are no longer enough; mobile apps offer unique features that make it more engaging than Web. As the mobile ecosystem continues to expand businesses are creating mobile apps to capture the connected consumer and reach an even wider and more engaged market than before.
Mobile apps are a great strategy to keep your customers engaged with your brand. They act like gentle reminders that pull your customers back to your business. An app offers your customers a more convenient way to browse, shop and interact with a brand, offering easily accessible information right at their fingertips.
#2 Customer Service & Support
A mobile app offers a simpler more efficient channel for your customers to get in touch and engage with your brand. Having a messaging (or help desk) feature within your app can really make a difference in the way you communicate with your customers. 
According to SalesForce, 70% of purchases are influenced by the customer's experience. This readily accessible and intuitive customer service channel can significantly improve the customer experience.
#3 Personalised Channel
According to AgilOne, more than 70% of users expect personalised experiences with the brands they interact with. One significant advantage of a mobile app is that it provides businesses with the opportunity to personalise their communications, by leveraging user profile information, to engage their customers individually in real-time. More so, push notifications are an invaluable tool that can be used to directly engage your audience. Through push notifications, businesses are even closer to facilitating direct interaction with consumers. These notifications can be used to easily remind customers about your products and services at the optimal time.
#4 Add New Value
The more interested and pleased people become with your business, the greater consumer demand will grow. From simplifying online purchases to providing easy-to-access information, mobile apps can significantly improve your customer's experience and satisfaction. When customer satisfaction increases, sales typically do too. Mobile apps offer a great way to reward and add value to your customers. For example, digitising loyalty programs is a convenient and easy way to encourage return customers whilst adding value. You want to try to provide a level of value for your customers that they can't get anywhere else.
#5 Build Brand & Recognition
Mobile apps are an effective and efficient strategy for promoting your brand. One of the most important things an app offers to consumers is awareness of and communication with your brand. When you adopt a mobile strategy, you are exponentially increasing your brand's visibility. 
Apps provide an environment where regular interaction with your target market can foster trust and loyalty. Not to mention, the more frequently a consumer is exposed to your brand, the higher their intent to purchase becomes.
#6 Cultivate Customer Loyalty
One of the most important reasons why you should consider creating a mobile app for your business is customer loyalty. Enhancing the accessibility of your products and services is a great way to organically increase customer loyalty and improve your offering.
With all the noise out there it is easy for businesses to lose impact on their customers. It is now harder than ever to stand out from the crowd and truly engage your customers. A mobile app creates a 'walled-garden' environment allowing businesses to increase interactions and make true connections with their customers. This 'walled' branded environment provides app users with a constant and seamless experience, reducing noise and clutter whilst increasing engagement with your brand.
#7 Stand Out From Competition
Mobile apps provide businesses with the opportunity to stand out from the crowd by offering a visually appealing and interactive environment. Your competitors, if they haven't already, will most likely create their own mobile apps. As such, an app is a sure way of staying competitive and securing a strong presence in your industry. Consequently, any inaction regarding mobile app strategy may result in falling behind the competition.
#8 Add Revenue
Mobile apps can be very easily monetised, providing the opportunity for additional revenue. By offering your products or services, or advertising other companies in your app, you can introduce a new revenue stream into your business strategy.
The next step…
So now you have decided you want to create an app for your business, but where do you start? When it comes to app development keep in mind that cheaper is not always better, and this is generally reflected in product quality. Here are the options for developing a mobile app:
#1 Build it in-house
Bring on your own in-house development team to build your app. This is not always the most efficient development approach and may require significant use of internal resources.
#2 Use a DIY platform
If the app you have in mind is a simple and standard cookie-cutter app, using a do-it-yourself app creation tool may be a viable method for you. There are many DIY sites out there specifically for small business owners looking to build an app to market themselves. These tools can be beneficial if you are looking for a cheap way to create an app and don't mind the basic design or functionality associated with this option. For this reason, it is recommended to only use this approach if you are creating an app for your business, not creating a business out of your app.
#3 Hire an individual app developer
Hiring an individual developer is not always easy as it can be challenging to find one with the right skill set to compliment your app idea. However, this is typically a cheaper option compared to hiring a development team, but remember to consider the risks involved. Only hire a developer you trust to deliver you a completed product.
If you choose this approach, there is a possibility that you might need to hire several contractors to get the app completed. For example, not all developers are also designers, so you might need to hire a designer to do the initial design work before hiring a developer to build the app.
#4 Hire an app development firm
The benefit of hiring a development firm to create your mobile app is that you will have designers, developers, and testers all working together to develop your ideal app. As such, development firms generally have a wider skill set, access to more resources, and larger portfolios for you to base your decision on. However, this can be a more costly approach due to the turnkey nature of the service. It is recommended to use this option for apps that are more complex technical projects.
Additional Resources
For more information on enterprise app development, take a look at the following resources:
---
As smartphone and tablet adoption reaches near ubiquity, a mobile presence is no longer considered optional. Have you found the right app development platform to execute your mobile strategy?
At Liquid State, we understand the importance of implementing enterprise app software as a part of corporate strategy. Our platform empowers businesses to build native code-free apps for a variety of business functions. With Liquid State, you can manage and deliver the right communications to the right people on the right devices.
To find out what Liquid State can do for your business, download the factsheet, or get in touch with us today.