10 Things to Consider When Hiring an App Development Company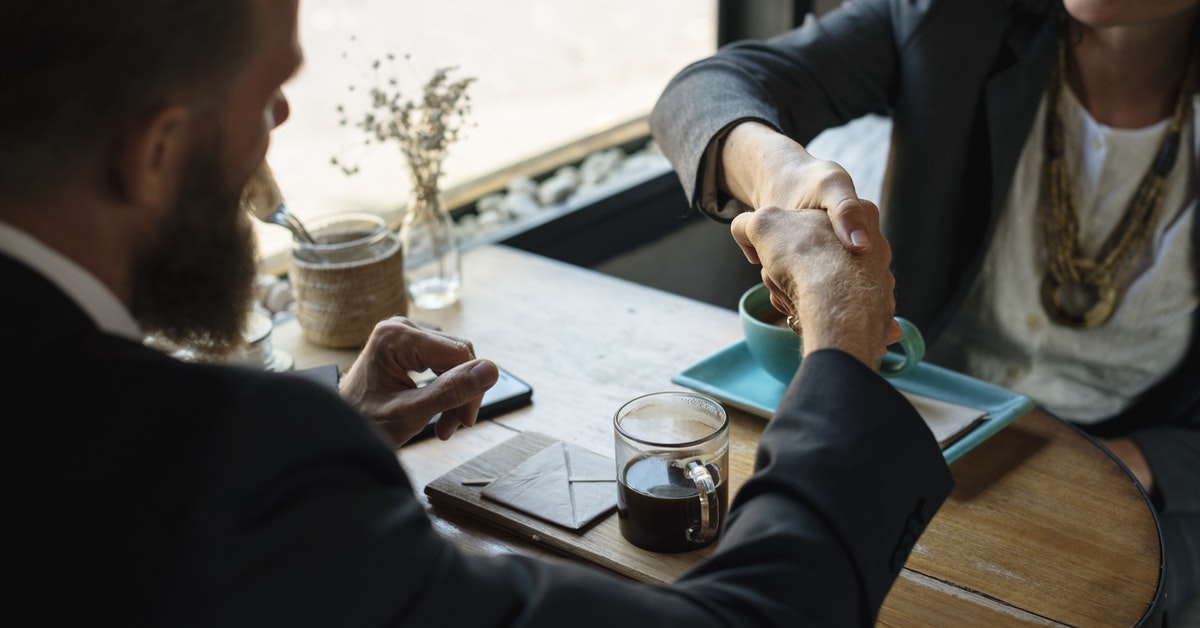 Realising the increased propensity towards mobile, businesses are seeking to gain their consumers attention through enterprise apps. As a result, thousands of businesses start the app development journey every year. It is crucial for success to do your due diligence by researching and asking the right questions before taking the plunge and hiring an app development company.
For most industries a mobile app is no longer an option, it is a requirement. According to StatCounter, mobile internet traffic surpassed desktop traffic globally in 2016. In fact, mobile devices now account for 65% of total time spent on digital media (comScore). Approximately 90% of which is spent in mobile apps (Smart Insights). Unsurprisingly, approximately 62% of businesses already have an app or are in the process of building one (ContractIQ).
Are you about to embark on the journey of creating your first enterprise mobile app?
There is a good chance you don't have access to the required resources to develop your app internally. This is not uncommon, one of the biggest challenges businesses face is not knowing how to choose the right app development company – one that really understands your project and empowers you to build a successful app. Spending the effort upfront to comprehensively consider your development options can save you a lot of headaches, time and money further down the road.
It is important not to rush the process of hiring an app development company, instead spend an adequate amount of time to thoroughly consider all your options. When searching for the right development team for your project, there are a number of criteria that can help guide you through the decision process. In order to pick the right company for the job, start by taking into consideration the following factors…
Related Pre-Planning for Successful Mobile App Development
#1 Portfolio
Is important to ask about the last couple of projects the development company has done. This is one of the best ways to determine whether or not a prospective firm is right for your project. Can you view their portfolio? Do they have any apps on the app stores that you can download? Take a look at the reviews and ratings of their apps. Be wary of companies that do not have a proven portfolio or apps available in the app store.
How long did they take to deliver the projects? What were some of the unforeseen challenges and how did they solve them? These insights allow you to determine whether they are a reliable company that can efficiently respond to challenges to produce successful apps. Agile development firms often have a better approach to mobile app projects.
Are they actively participating in the discussion and are offering valuable inputs? A good development company should be able to not only guide you through the process of development but also give you creative input based on their experience with similar apps. Try and look for companies who have developed apps either in the same industry as you or comparable to what you need.
#2 Expertise
It is crucial to ensure the company you choose is able to build the actual features and functionality that you want into your app. They should be able to tell you how they would implement a proposed feature and suggest any appropriate frameworks that they might implement. It is also important to check whether or not their software can integrate with other systems and workflows.
#3 Price
Don't let price drive you. When it comes to mobile app development it is important you get a great product, not the cheapest product you could buy. Keeping within your own budget constraints, let the quality of their previous work and their expertise decide whether or not they are right for the job.
It's important to have a clear and flexible budget for your project before agreeing on any pricing terms. A recent survey by Clutch revealed that the cost of mobile app development ranges between $30,000 to $700,000, with a median cost of $171,450. If budget is a concern, it may be worthwhile looking into an app development platform approach rather than full custom development.
While discussing the project functionality and feature list, remember to ask about the payment methods and payment terms. How do they calculate pricing? Is it a full one-time payment, or does it require payment at regular intervals? Talk about setting milestones, what these might look like, and the payment associated with each milestone completion. Make sure you are aware of any extra costs that may occur during the development process.
Related Custom vs. Platform: 3 Benefits of Using an App Development Platform
#4 Platform
It's important to know upfront the platform you want to develop your app for. Can they build apps for different operating systems?  If you want to develop your app for multiple platforms, be clear about your decision and choose a company that can effectively accommodate this. One way to do this is to hire a company that is well versed in cross-platform apps. Whether you are developing for Android or iOS, you should rely on a company who has a deep understanding of the guidelines for each of these platforms.
Related iOS vs. Android: Which Platform is Best for App Development?
#5 Involvement
No matter how good the company is, they won't be able to develop your app without your input. It is important to understand your role in the project. What level of involvement do they require from you? How many iterations will there be? Make sure they require a high level of input from you for the wireframes and prototypes of your app. There will more than likely be numerous iterations during the project, therefore your involvement is crucial for app development.
#6 Communication
Ask about their level of communication. How often do we need to communicate? What are the methods of communication prior to starting a project? You want to hire a company that delivers a project update at least once a week in order to effectively track progress. Effective communication between clients and developers plays an integral role in the success of a project.
Keep track of how frequently they are replying to your messages and phone calls during the hiring process. Are they offering their input? Try and judge whether they have a genuine interest in your business and project idea. If they do not appear to be active during this stage, then it might be a good indication of how they will perform during development. Choose a company you can build a relationship with – a strong working relationship means ideas are shared openly, providing the opportunity to build an even better app.
Ask them about the type of tools they will be using to track the project. Do they follow an agile method? What project management tools do they implement? The project manager should be able to provide you with access to the project collaboration tools. A good company will update you at every stage of the development process to make sure progress is meeting your expectations.
#7 Timeline
Ask about the estimated project timeline. More importantly, ask about their availability as most companies will be working on multiple projects at a time. How many projects are they currently working on? How long do they think the project will take? When can they deliver your project by? It is important to confirm that there are dedicated resources available to work on your project. That way, you can ensure that the company can efficiently respond to any iterations or unforseen challenges of your project.
#8 Design
Building an app is not just about coding, it is also about creating a functional design and thinking about the user experience. For this reason, it is crucial that your app is designed well using the most recent and popular user experience principles. What's their approach to user experience and design principles in app development? Ask to see the company's previous designs and get them to explain the methods they used to create them.
Be sure to create a detailed and clear explanation of your project to ensure prospective companies have a good understanding of what you are after. Ask them to explain their understanding of your project, along with their suggested approach. Keep in mind that you might need to help point them in the right direction. It is important to check whether or not they are willing to do an app design mockup during the proposal phase. This will give you the opportunity to not only assess their work but also to check their understanding of your idea.
#9 Release
It is important to ask the company what their policy is for app store submission and how they handle a client's app release. A good firm will either guide you through the submission process or even submit the app for you. Try and look for a company who will stick with you through the app lifecycle and not abandon ship once the initial development is completed and the app is hosted.
#10 Maintenance
There is a good chance that after your app is launched in the marketplace you will have to, from time to time, release updates, fix bugs or add new features/functionality. For this reason, it is important to understand a company's policy around app maintenance and support. For example, ask whether app maintenance is charged at an hourly rate or a monthly fee for ongoing support. Be sure to determine what the policies are for:
The cost per each new app release

How they specifically handle bug fixes

Their post-launch support
---
It can be easy to get lost and overwhelmed by the amount of choice in the app development market. That is why it is extremely important to thoroughly evaluate any prospective company you plan on doing business with. A good firm needs to have technical expertise, good communication skills, accountability, proven history, and the enthusiasm to understand and envision your app idea. The realisation of your app vision is often in your developer's hands, so it is important to choose wisely.
Have you found the right app development platform to execute your mobile strategy? At Liquid State, we understand the importance of implementing enterprise mobile app software as a part of corporate strategy. Our platform empowers businesses to build native cross-platform apps for a variety of business functions. To find out what Liquid State can do for your business, get in touch with us today.
Related How to Build an App: The Process Behind App Development
Related 15 Key Ingredients for a Successful Mobile App