Digitising Healthcare: The Patient-Driven Journey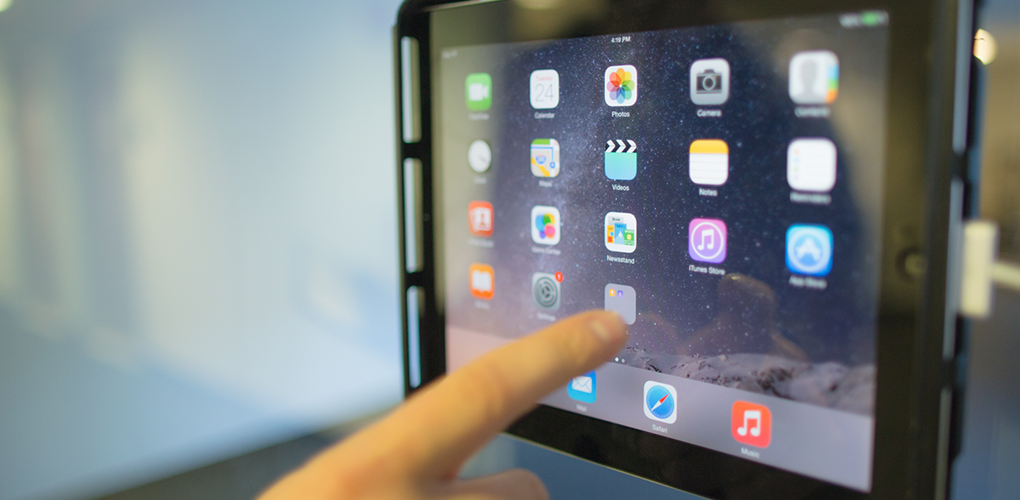 In this evolving market, healthcare providers that deliver the best patient experience will come out on top. In order to achieve success and sustainability in the future, many organisations in the healthcare industry are turning to technology and digital transformation. The key is to implement new technology solutions that promote efficiency, improve quality of care, and increase patient outcomes and satisfaction.
Digitisation has the potential to impact every aspect of care delivery and operations; enabling smarter choices, efficient utilisation of time and resources, and allowing more time spent on patient interaction at the point of care.
Healthcare consumers want a digitally enabled care experience. Providers that invest in digital tools and develop strategies to adapt to consumers' expectations will close the gap between what patients demand, and what providers deliver – Accenture
The digitisation process is generally nonlinear, with several projects advancing simultaneously. It requires a significant investment of time and effort, but in turn, offers an unprecedented opportunity to achieve competitive advantage. Here are 6 key strategic digital imperatives to consider when embarking on the digitising healthcare journey.
#1 The Patient Experience
Patients are now looking at healthcare options with a consumer-driven mindset. Armed with choice, patients are demanding the very best care for their money. If patient expectations aren't met, it can be detrimental for healthcare providers. This trend is driving a shift in the healthcare industry towards delivering value-based care models that put patients first.
Unsurprisingly, a positive patient experience is crucial to all healthcare operations. Patients are the top priority, and as such, it is important to take on a patient-centric approach when implementing new technology solutions. A patient-centric approach to service planning, design and delivery is a sure way to achieve greater patient satisfaction, staff buy-in, and technology-enabled efficiency. Without a patient-centred approach to design, any investment in new technology will be wasted.
Any new platforms should focus on the patient experience: boosting patient satisfaction, increasing patient engagement, and improving care outcomes. The numerous processes and communications in healthcare often leave patients feeling frustrated and confused. Therefore, it is important to consider implementing new solutions that make the patient experience as seamless as possible from start to finish. Creating the optimal patient experience relies on simplifying the healthcare process and providing patients what they really need.
#2 Workflow Efficiency
Studies have shown that doctors are spending two-thirds of their time doing paperwork rather than seeing patients (Forbes). Not to mention, there are not enough primary care doctors to care for the ever-growing population. Consequently, organisations are now focusing on how new digital capabilities can help employees work more efficiently so to spend their time with patients instead of on administrative tasks.
Increasing workflow efficiency is not only key to lowering costs, but also to improving the patient experience and care outcomes. Point of care solutions can help simplify how healthcare providers treat, monitor and log critical patient information. Technology that digitises processes at the point of care can reduce wait times, paperwork and administrative tasks.
Empowering healthcare providers with these right tools can help facilitate a seamless and positive patient experience. When considering new healthcare technology, make sure to have a thorough understanding of the following:
How can potential solutions integrate with existing workflows?

Which repetitive tasks can be automated?

Will a new system offer better interoperability with existing systems?

How can new technology improve the patient experience?
#3 Mobility
Technology such as smartphones, tablets, wireless-networked 'smart' clinical monitors and other equipment are fundamentally altering the way that care is delivered. Mobility has now become strategically important and can no longer be approached as an afterthought to the delivery of the care.
Mobile plays a significant role as the industry continues to adopt a patient-centred approach. By fueling more innovative approaches to care, these new mobile experiences are evolving patient expectations and the notion of care anytime, anywhere. In fact, one survey found that 79% of respondents were more likely to select a provider who allows them to conduct healthcare interactions online or on a mobile device.
The digital health market is expected to reach 206 billion U.S. dollars by 2020, driven particularly by the mobile and wireless health market – Statista, 2017
Healthcare leaders are now seeking to digitise care and improve the patient experience through implementing mobile strategies to meet the expectations of their digital savvy patients.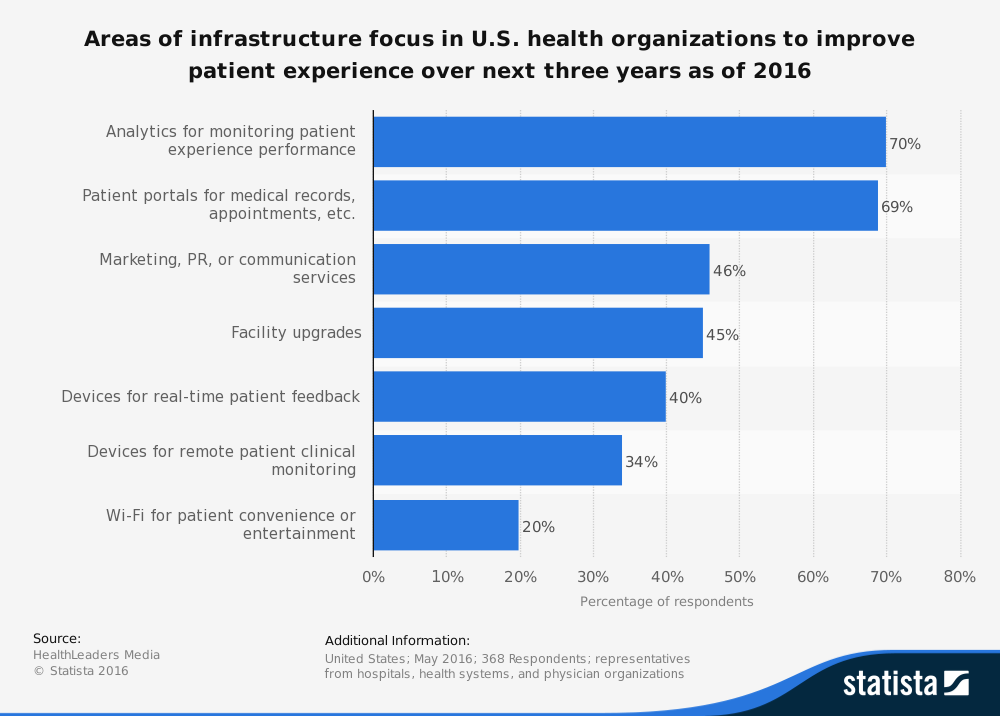 Mobility promises to enhance clinical care delivery through ready access to high-quality information. New mobile health technology solutions can be implemented to:
Provide clinicians with workflow efficiency and real-time access to patient data at the point of care.

Deliver healthcare remotely, reducing costs and improving patient outcomes and the patient experience.

Engage, educate and empower patients through their unique healthcare journey using personalised mobile apps.
Thanks to mobile health technologies, patients and clinicians can benefit from faster access to care, more convenient and efficient management of conditions, and improved outcomes.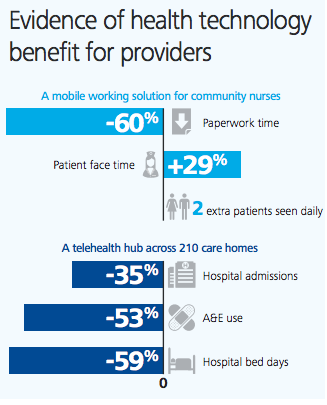 Although implementing mobile solutions can be a daunting prospect the benefits, to both patients and healthcare providers, far outweigh the risks. When implementing any new technology, it is important to develop a plan for adoption. Remember to evaluate different mobile device technologies based on the problem you are trying to solve.
Related Leveraging Mobile: The Future of Patient Engagement Strategies
#4 Data Management
Traditional models for collecting and processing healthcare information are well overdue for disruption. When undergoing digital transformation it is important to remember that leveraging technology will require a sophisticated data storage and management solution. This solution must be able to support all current technologies whilst providing scalability to expand infrastructure in the future.
It is essential that whatever solution you choose is able to integrate and communicate with existing systems. This is critical for making the right data available at the right time, improving workflow efficiency and facilitating high-quality care.
#5 Infrastructure
The foundation of healthcare digital transformation is an interoperable environment that enables the secure sharing of information across all levels. Before starting the digitising process, it is important to have a clear overall picture of the current IT infrastructure and how this affects staff and patient interactions. The next step is then to choose the best technology solution to address issues in the current ecosystem.
One of the greatest challenges healthcare organisations face is the silo: the multiple departments, data, resources, stakeholders, and decision makers that all play a role in the delivery of care. These silos ultimately lead to a complex patient journey and poor patient experience.
Many healthcare companies still run on traditional lines, based on older technologies; siloed information; and cumbersome, complex networks – CISCO
In order to realise the full value from digital projects, organisations must break down remaining silos to deliver new levels of operational efficiency. When implementing new systems, be sure to eradicate any silos in order to ensure an integrated infrastructure that optimises operations and supports other technology solutions. This integrated model in digital transformation is key for ensuring operational efficiency, lowering costs and improving patient outcomes.
#6 Security
More than 50% of consumers would be willing to share data to improve care coordination, however, 65% of consumers said that data security was more important to them (Fortune). Therefore, privacy is still a major concern. As such, comprehensive security protocols need to underpin any digital transformation strategy in healthcare.
Healthcare leaders need to be proactive in implementing the latest security solutions and best practices to ensure their infrastructures are protected. Healthcare providers need to choose tested and validated security solutions to meet regulatory and compliance guidelines, and protect information.
Related Top 8 Reasons to Improve Patient Communications
Related Why mHealth is Essential for Patient Engagement
---
It's no secret that digital innovation has already begun to disrupt the health industry for the better. To achieve successful digital transformation, healthcare organisations need to make critical decisions about the new technologies and vendors that will deliver value and address business imperatives.
The many benefits of new healthcare technology and patient engagement initiatives have been proven to far outweigh the costs and challenges associated with implementation. At Liquid State we see the social and economic value in improving the patient experience through patient-facing apps and integrated communications solutions.
To find out what Liquid State can do for your Healthcare Organisation get in touch with us today.