Mobile App Marketing: 6 Tips for Success in 2018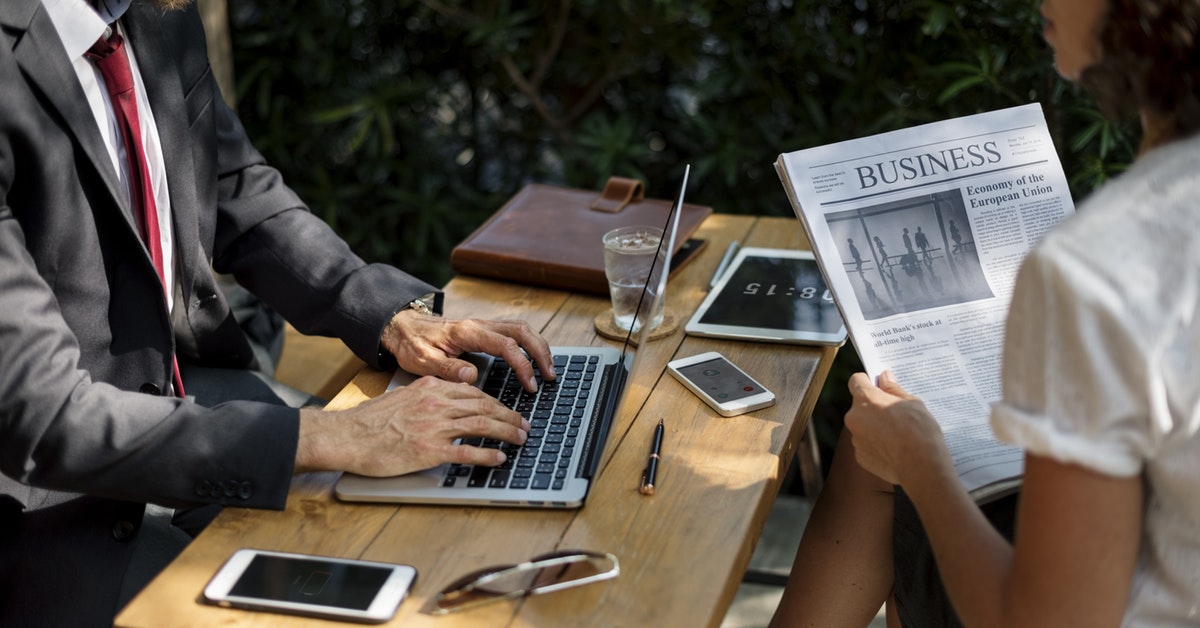 With the exponential growth in mobile app usage and downloads, app marketing has become an ever-evolving challenge. As 2018 gets underway, it is important to stay up to date with the latest app marketing trends and techniques for app success.

According to Statista, there is roughly 8 million apps in the Google Play store and 2.2 million in the Apple App Store. It was forecasted for 2017 that the total number of mobile app downloads worldwide would reach 197 billion, with an estimated annual growth rate of 8% (Statista). TechCrunch estimates the average number of apps people use daily is 9, with on average 30 apps used monthly.
From these insights alone, it is evident that the competition in the app market is getting fierce. For this reason, it is important to implement the most recent and effective app marketing techniques to ensure your app's success. Here are 6 tips to help keep you up to pace with mobile app marketing in 2018.
Related Strategies for Successfully Launching and Marketing an App
#1 Leverage Machine Learning
Machine learning and artificial intelligence are changing the app marketing game. In fact, machine learning technology can enhance app marketing strategy by streamlining data, unlocking powerful user insights, and engaging users in highly relevant ways. However, keep in mind that machine learning is only as good as the information you feed it. Here are 3 key benefits of leveraging machine learning tools:
Data Mining
With the plethora of data available, it is difficult to know exactly how to get the best return on every dollar invested. By analysing millions of data points in real time to inform smart and optimised decisions, machine learning technology can improve business performance and simplify the marketing process.
Customer Value
Machine learning makes it easier to find and engage customers that are most valuable to your business. It takes into account your business outcome, for example, a sale or an in-app purchase and then searches to find users at scale who are likely to complete those actions. Essentially, machine learning allows you to look for customers in places you may otherwise miss.
Personalisation
Machine learning enables you to match the right message to the right user at the right time. According to Google, 81% of leading marketers agree that machine learning will be critical for providing personalised experiences along the consumer journey.
Machine learning technology doesn't just find high-value users, it can also figure out the most effective ways to engage them – Think With Google
#2 Utilise Proper Onboarding
Onboarding is more important than ever. As we all know, creating an engaging first-time and positive user experience is fundamental to app success and fostering ongoing user engagement. In fact, apps that implement a proper user onboarding strategy see on average 61% of users visit their app 11 or more times, compared to only 41% for apps without proper onboarding (Localytics). This suggests that an ineffective onboarding strategy increases the chance of app abandonment.
Mobile apps that offer a value-add onboarding experience, such as welcome or tutorial screens, can achieve higher app retention rates by helping their users get value from the app. Localytics found that apps with a value-add onboarding experience had a user abandonment rate of only 9%, compared to an abandonment rate of 17% for apps who simply ask users to sign up. As such, offering your users an individualised and personalised app experience is key to retention and app success.
Related App Onboarding: What Is It and Why Do We Need It?
#3 Create Rich Push Notifications
Rich push notifications include text, as well as images, video, and sound. They are great for prompting immediate interaction and engaging users not currently active in your app. Roughly 24% of users abandon an app after one use, highlighting the importance for brands to entice app users to keep coming back (Localytics). According to Localytics, users who opt-in for push notifications are a high-value demographic, who tend to engage with apps on a regular basis. More specifically, 65% of customers are more likely to return to an app within 30 days when push notifications are installed. Therefore, rich push notifications can not only increase user engagement but also long-term user retention.
It is no secret that mobile engagement continues to be a challenge for most companies. Rich push notifications should be implemented into an app marketing strategy to help decrease abandonment and improve app success. When push notifications are customised, timely and relevant, they can drive big results. However, remember not to overdo your push notifications, as you do not want to frustrate users and encourage them to opt-out.
Related How to Improve User Experience and App Retention
#4 Don't Forget In-App Messaging
In-app messaging is the most effective way to create a stronger, richer app experience through segmenting and personalising messages to provide more valuable experience. Because of its tailored style, in-app messaging is better at delivering content based on user context and expectations, creating a more seamless progression from initiated session to conversion.
According to Localytics, mobile apps that sent in-app messages to users during their first session saw only 13% of users abandon the app after one use, compared to 25% of users for apps who did not send a message during this time. Not only this, using in-app messaging during a user's first session can result in a large increase in app retention. Therefore, it is important to continually improve your in-app messaging strategy as it provides a great opportunity to build long-term user retention whilst educating and helping users get value from your app.
#5 Take Advantage of Geolocation
Location technology continues to drive innovation in mobile app marketing. Leveraging user location information offers a significant opportunity to uniquely target and engage users by delivering the right message at the right place and time. It is a powerful tool that can help bridge the gap between the brand and the mobile users.
#6 Implement Smart ASO
With over 180 billion cumulative app downloads (Statista), it has become increasingly important to have a comprehensive app store optimisation (ASO) strategy in order to compete and convert downloads. Try implementing the following smart tactics… 
Backlinks
It has been debated whether links to your app in the App Store have an effect on your app store ranking performance. The answer is yes, backlinks can still help improve your rankings. Keep this in mind when strategizing your 2018 app marketing plan.
ASO + SEO
Look at combining your ASO and SEO strategy. The idea is to combine app store rankings and SEO keyword research and reverse engineer the keywords this way. This information is extremely valuable and can be used as the input for your ASO strategy.
Title + Subtitle
Use both the name and subtitle combination to achieve higher rankings. Implementing keywords in the app name and subtitle fields allows you to leverage several keyword combinations for your app. More specifically, if you mention a keyword in the app name or description, there's no need to repeat them in the keywords field. This allows you to put emphasis on important keywords whilst freeing up character space in the keywords field.
Related 11 Essential Tips for App Store Optimisation
---
The mobile app economy continues to evolve in many ways. As the world shifts to mobile, mobile apps present a significant opportunity for businesses to truly engage their customers.
Have you found the right app development platform to execute your mobile strategy?
At Liquid State, we understand the importance of implementing enterprise mobile apps as a part of corporate strategy. Our platform empowers businesses to build native cross-platform apps for a variety of business functions. To find out what Liquid State can do for your business, get in touch with us today.