10 Tips for Successfully Implementing Enterprise Software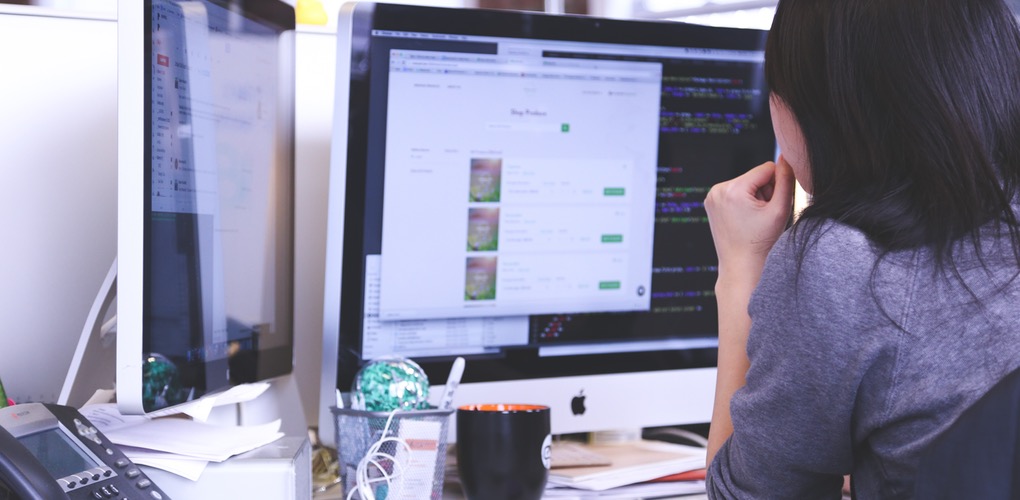 Adopting new technology is essential for driving growth and profitability. Businesses are now utilising digital tools, such as enterprise software, to increase operational efficiency, engagement, and productivity.
As the digital frontier expands, there is constant pressure to adapt and evolve – MGI Report, 2015
Digitisation involves a process of continuous experimentation and adaptation. Implementing new enterprise software is an important initiative for businesses wanting to digitise and drive business growth.
Related Digitisation: The Future of Corporate Strategy
Related 5 'Must Haves' For Any Corporate Communications Platform
Here are 10 tips for successfully implementing enterprise software. Utilising these will help ensure that your new enterprise software is adopted, used, and provides value to your business.
#1 Nominate an Internal Champion
An important first step to any successful software implementation is to get your team onboard. Nominate an internal champion, this person will act as an internal project manager who is responsible for the implementation. The internal champion's focus should be on helping and training their team how to use and rollout the software. Therefore, it is essential to pick someone who is familiar with software and comfortable training others.
More often than not, the internal champion is someone who is closely involved throughout the sales process. The champion needs to be able to drive the implementation and identify other possible champions across teams to ensure a more efficient rollout. If you choose to outsource, the internal champion will be the main point of contact between your business and the software firm.
#2 
Get Executive Buy-In
A common stumbling block for new enterprise software implementation is a lack of buy-in from executives or other key stakeholders. Rallying your executive team should occur early on in the process. It is important that these stakeholders understand the purpose and value the new enterprise software will bring to the business.
In order for implementation to be successful, the software must assist your business to achieve its goals. Collaborating with your executive team will help ensure that the new software, and its implementation plan, is truly hitting the mark for your business.
#3 
Ensure Software Integration
Businesses are able to operate more efficiently and effectively when systems are integrated. It is important to ensure that new enterprise software will be able to seamlessly integrate with any pre-existing systems. This will help increase overall workflow productivity.
#4 
Create an Implementation Plan
It is essential to create a step-by-step strategy for the software's implementation and integration. Make certain that every piece of the process is captured in this plan; ask questions about business rules, workflows and best practices for this process. Determine who in the company will use the new software and for what purpose. Consider rolling out the new software in waves to ensure a smooth adoption process.
Encourage open communication between your business and the software solution provider to ensure business goals are effectively met. Early collaboration will make sure that all concerned parties are prepared for a successful software launch.
#5 Identify Project Management
Once you have the executive go-ahead, it is important to get the rest of the team involved early in the process. Selecting effective team members to implement and manage the software is key to success. Starting with the internal champion, branch out and consider those who will be involved with the software on a regular basis. It is important to outline and set clear expectations and responsibilities for the implementation.
#6 Hold a Kickoff Session
Once you have identified internal champions and key stakeholders it is time to bring them together to discuss goals, integration steps, set up and to answer any questions. Use this opportunity to provide an initial training session for everyone involved. 
Remember to check in regularly with the implementation team so they can ask questions and communicate findings. This will help keep everyone, and the project's momentum, on track.
#7 Run an Internal PR Campaign
Since the main purpose of implementing enterprise software is to increase efficiency and productivity, employees must understand the relevance of the software to their specific jobs. It is important to demonstrate the value of the software for each individual and department, and how using the software will improve their workflow.
#8 
Announce Software Launch
Once the implementation is live, it is important to share this with all key stakeholders. This also allows you to acknowledge all stakeholders involved in the current rollout. Showcasing the launch provides the opportunity to demonstrate what the software can do for the business and how it will be used to reach business goals. The more you can demonstrate the new software's value, the more time the implementation will have to progress as a result of additional buy-in, support and growing interest.
#9 Provide Training and Support
Providing continued support is paramount for the success of enterprise software implementation. Holding seminars and regular training sessions will facilitate smoother implementation and ensure progress is on track. Tutorial videos and online material is another valuable method for supporting software rollout. Generally, a good software firm will already have a knowledge base of support materials for you to access and share with your team. 
#10 
Regularly Evaluate the Software
It is important to regularly evaluate the software in order to determine whether or not implementation has achieved the expected results, such as increased productivity. It is also useful to gather feedback from employees on how they feel about using the new software and if they have encountered any problems. Leveraging this information will help you determine the value the new software offers your business and if implementation was successful.
Related Custom vs. Platform: 3 Benefits of Using an App Development Platform
Related Going Digital: How Digital Strategy Can Improve CSR
---
At Liquid State, we understand the importance of implementing digital tools as a part of corporate strategy, and how this can improve the efficiency of business. Integrated communications solutions built with the Liquid State Platform allow businesses to digitise their content and communications, increasing workplace productivity and engagement. 
To find out what Liquid State can do for your business download the factsheet, or get in touch with us today.