The State of Patient Engagement: 4 Trends to Watch in 2018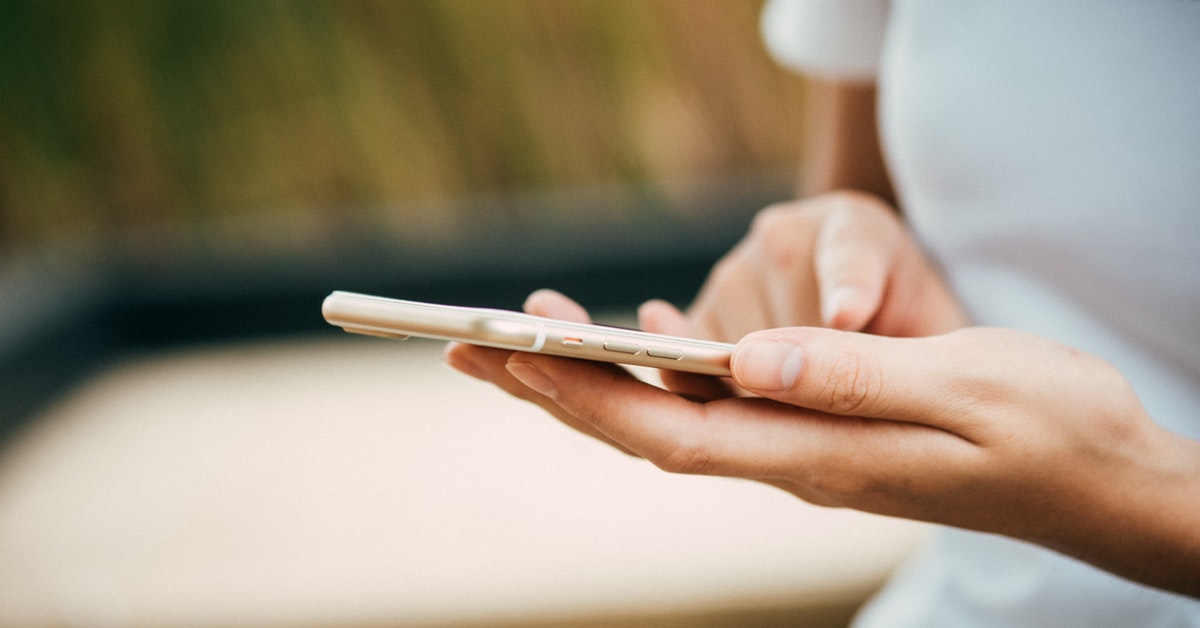 As the healthcare industry shifts to a value-based model, the need to increase patient engagement is at the forefront. Leaders in healthcare are seeking to improve the patient experience by implementing innovative patient engagement strategies that meet the expectations of their digital savvy patients.
We are witnessing significant changes and shifts in the health industry. The evolution is soon about to start looking like a revolution – Marek Kowalkiewicz, PwC
Patient Engagement Today
In the transition to value-based care, patient engagement has become healthcare's biggest issue and according to recent studies there's still a lot of work to be done in this area.
There's a fundamental appetite for any technologies or approaches that increase the engagement of patients in their own health and wellbeing – SC&H
Today's patients now expect continued support and guidance at each step of their healthcare journey. In response, an increasing number of healthcare providers are devoting resources to creating more consumer-like patient experiences. In fact, investing in patient engagement solutions is considered a top priority for 72% of providers (Change Healthcare).
Ultimately, patient engagement strategies need to activate patients to manage their own health and improve communication with providers. A growing body of evidence supports the notion that improved patient engagement is directly linked to positive outcomes and lower costs. More specifically, engaging patients in care can result in fewer readmissions, healthier lifestyles and better patient outcomes – all of which are cost-saving factors (Hibbard).
By effectively engaging patients across the continuum of care, providers can empower patients and earn the trust needed to become their provider of choice. With that in mind, here are 4 important trends and patient engagement strategies to consider in 2018.
#1 Health 5.0
The health industry is about to receive a significant innovation push as it progresses toward the fifth stage of the sector, Health 5.0. Health 5.0 refers to personalisation and the emergence of digital wellness. This stage recognises the core role of patients as customers – going well beyond patient-centric healthcare towards customer-centric wellbeing services. As such, the focus lies on customer models and genuinely understanding customers of the healthcare industry.  
This sector will focus on addressing the needs of patients even before they become sick. The proactive approach will boost the evolution of preventative healthcare, for example through smart devices encouraging us to change our habits and therefore prevent adverse health scenarios.
Related Digitising Healthcare: The Patient-Driven Journey
#2 Patient Expectations
Empowerment and communication are considered the primary drivers of improved patient engagement. With the growth in smartphone usage, patient expectations for instant access to services and health technology adoption are on the rise:
72% of consumers said the use of technology is important when it comes to managing their health (

Accenture

)

54% of patients want to use their smartphones to communicate with healthcare providers (

Accenture

)

78% of patients want better access to mHealth and telehealth tools

 

(

PatientEngagementHIT

)

66% of patients are ready to adopt mHealth and technology into their treatment plan

(

PatientEngagementHIT

)

79% of respondents were more likely to select a provider who allows them to conduct healthcare interactions online or on a mobile device.

60% of Millennials prefer telehealth to in-person doctor's office interactions and 71% would like their providers to use an app to book appointments, share health data and manage preventive care (

Salesforce

)
Healthcare providers are now enhancing patient engagement and satisfaction by leveraging the benefits of patient-facing technology. Increasing the communication and interaction with patients not only leads to higher engagement and healthcare quality but also reduces the costs associated with care.
Related Leveraging Mobile: The Future of Patient Engagement Strategies
#3 Patient Engagement Technology
Recent technology advancements in healthcare have the potential to close the communication and information gap between patients and providers. This has created a mandate for more interactive, demand-responsive mobile health tools that empower consumers to actively manage their own health. In fact, more and more patients are now embracing new technology to enable them to communicate with providers, display test results and health summaries, list medications, facilitate prescription refills, schedule appointments and to record their own patient-generated health data.
As more and more patients take control of their own healthcare in the age of consumerism, provider organizations must be able to offer meaningful choices for virtual care, in-person care and a combination of both  – Accenture
Unsurprisingly, technology is at the core of many current and successful patient engagement strategies. As such, patient engagement technologies are transforming the way we approach and deliver healthcare. According to Accenture, the market accelerators for patient engagement technologies include:
A smoother regulatory process,

A rapidly evolving healthcare IT and communications infrastructure,

The increasing use of eHealth,

A shift towards value-based care, and

Empowered consumers; patient engagement is on the rise as consumers increasingly choose to self-manage care.
Mobile health, electronic health records and patient-generated data remain a key focus for patient engagement solutions. However, currently, patient engagement strategies are falling short of digital-age consumer demands despite the growing investment in healthcare IT. More often than not, it is the poor design of patient engagement tools that remains a barrier to adoption.
Related 4 Digital Health App Trends to Consider for 2018
Mobile Health
With today's patients being digital natives, new patient engagement initiatives need to focus on leveraging technology, in particular mobile. Mobile has become the default technology for patient engagement with now over 318,000 mobile health apps available on the top app stores worldwide, nearly double the number available in 2015 (IQVIA). Healthcare providers that do not strive to meet the mobile needs of their consumers in 2018 run the risk of losing customers and revenue.
Related Modernising Healthcare, One App at a Time
Personalised Patient Portals
A survey from Accenture showed that the number of consumers using personal health technology increased threefold from 2014 and 2016. As technology continues to make health records more accessible, it provides an opportunity for greater transparency, engagement and collaboration.
Using a personalised approach, the patient portal has become one of the best tools for providing precise and accurate information relevant to the individual, improving patient engagement through empowerment and knowledge. By implementing electronic health records and patient portals, providers are activating patients by enabling them to access personal health information anywhere, anytime.
Patient-Generated Data
Data from consumer health technologies, including in-home medical devices, wearables, and mHealth apps, are powering personalised approaches to healthcare and patient engagement. As care continues to move outside the hospital, providers have the opportunity to leverage patient-generated data to derive actionable insights and communicate with patients in meaningful and engaging ways.
Extending care beyond the hospital provides patients with ongoing support and education which is key to decreasing costs, readmissions, and improving patient outcomes. Apps and wearables can provide real-time results to healthcare providers anywhere, offering the potential for detection and intervention of vulnerable patients. Based on these insights, healthcare providers can make more informed decisions, personalise their treatment approach, and improve patient outcomes all whilst increasing patient engagement.
Related Leveraging the Power of Patient-Generated Health Data
#4 Health Education
Healthcare providers can significantly improve the patient experience by implementing patient engagement strategies that support health education through personalised communications. Increasing patient engagement not only helps develop a patient's knowledge and skills but also builds their confidence in managing their health.
The populations who more frequently experience low health literacy are generally patients living in rural or moderately populated areas, older adults, and ethnic minorities. Many within these populations have not experienced healthcare delivery that emphasized or encouraged high levels of patient engagement. Health education programs, for example, can help bridge the communication gaps and activate patients, especially in underserved areas where traditional care delivery models struggle.
---
The patient engagement landscape is evolving, and as technology and care models advance, providers will need to adapt to stay current and drive success. As we head into 2018, it is now more important than ever to implement effective patient engagement strategies that meet patient needs.
The many benefits of new healthcare technology and patient engagement initiatives have been proven to far outweigh the costs and challenges associated with implementation. At Liquid State we see the social and economic value in improving the patient experience through patient-facing apps and integrated communications solutions. Our solutions help drive quality care, patient engagement and improved clinical outcomes.
To find out what Liquid State can do for your healthcare organisation, get in touch with us today.