How to Future-Proof your Internal Communications Strategy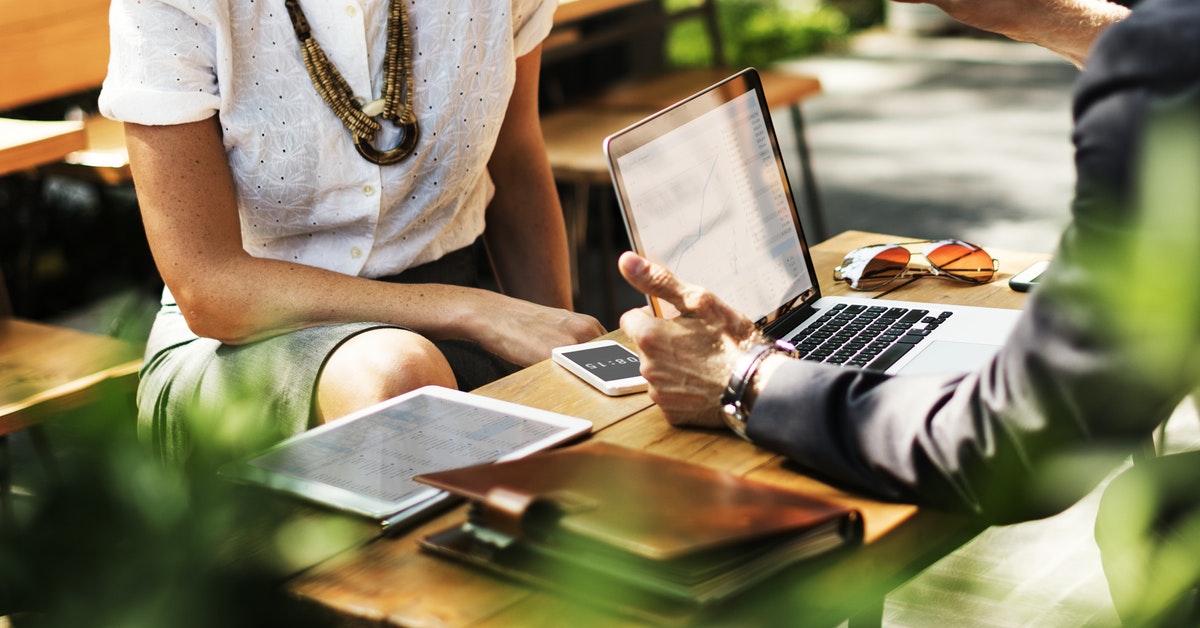 Times are changing, and internal communications strategies are becoming increasingly sophisticated. Yet an alarming number of businesses continue to embrace the old constraints of desktop computers and legacy systems. Introducing new technological advancements to can yield higher productivity, workplace efficiency and employee engagement.
Companies spend large amounts of money and resources on external communications, however, often neglect their internal communications strategy. A well-functioning internal communications platform that supports the full potential of the work environment can give your business the edge it needs in today's highly competitive market.
Related Why Every Business Needs an Internal Communications Platform  
The Future of Internal Comms
The world of internal communications is evolving rapidly as organisations realise the positive impact that effective communication and engaged employees have on business performance. A key focus for internal communications today is technological advancements. Businesses now have the opportunity to digitise and streamline their communications, increasing overall efficiency and productivity.
With a strong internal communications platform, employees are more engaged and committed to their roles. In fact, introducing a new communications platform can significantly increase employee satisfaction by:
Enabling employees to work remotely,

Empowering employees to quickly access all the information they need when they need it, and

Encouraging workplace collaboration.
With the continual evolution of digital processes, internal communications is a field that requires constant rethinking. For this reason, it is important to keep your strategy modern and innovative.
Technological Advancement
Here are just a few reasons why technological advancement of your internal communications strategy is now more important than ever…
#1 Speed and performance
These days, as internet speeds increase employees are becoming more and more impatient. As a result, they are less willing to wait for websites to load, videos to buffer, and colleagues to respond. Not to mention, intranets alone are considered outdated, unreliable and unnecessarily complicated. If you currently have a poorly performing intranet then your organisation is missing out on massive productivity gains.
Fast and interactive means digital—and today digital means mobile 
Businesses need to establish a fast, interactive, and reliable internal communications platform that supports better efficiency and productivity. Ultimately, better performance and collaboration means fewer costs and higher revenues.
#2 Supports workflow
Most companies trickle information through their pre-determined hierarchies. This often results in delays, limited feedback, and a complete dependence upon the individual efforts of each person in the chain. A platform can make this chain much more effective, opening up communications and having a positive influence on the way employees work. Empowering employees at all times with the required resources and information will allow them to increase productivity and collaboration. 
#3 Working remotely
Employees value and demand more flexibility in their jobs as the trend of working remotely continues to grow. According to a 2016 study by Gallup, approximately 43% of employees work remotely at least sometimes. In fact, employees who work off-site are also spending more of their time doing so.
The ability to work remotely can have a positive influence on employee engagement and performance (Gallup). For this reason, it is essential that your internal communications strategy facilitates flexible and remote working. A mobile communications solution can be implemented to conveniently reach and empower employees, no matter where they are.
#4 Engaging employees
Innovative internal communications platforms can encourage and facilitate employee engagement through delivering content that is relevant to them. 
Ultimately, engagement is about being timely, targeted and relevant – sending the right information to the right employee at the right time 
Communicating specific, personalised and targeted content is a fantastic technique for boosting engagement and improving workflow and productivity. This level of personalisation can not only improve employee satisfaction but also cut out all the unnecessary noise.
Best Practices
It is important to consider the following best practices when future proofing your internal communications:
#1 Strategize
Before anything else, it is important to answer questions like the following in order to create a comprehensive plan for updating your strategy:
What do you want internal communications to do for your company?

How will you get there?

Where does it stand right now, and what needs improvement?

How quickly do you want to reach your goals?

Which new communication tools or platforms suit your companies needs?  
This will help you develop a blueprint for establishing your strategy, and growing and maintaining it over time. A well-formulated strategy will give you a good idea of where to start and keep you on track to achieving more efficient internal communications.
#2 Implement the right tools
Employees are busy and time poor, so the last thing they need is an internal communications system that's tedious and inefficient. Relevant information can often get lost in the shuffle between e-newsletters, intranets, emails and instant chat. Fortunately, with the rising focus on internal communications has come numerous platforms and software that aim to integrate and improve the internal communications process.
What tools are you using to communicate with the organisation's employees? Choosing the right platform is essential for employee engagement. An internal communications platform that supports personalisation, collaboration and mobility can help keep employees engaged and improve their workflow.
Surprisingly, approximately 72% of businesses are not currently using mobile as part of their internal communications strategy (Poppulo). Internal communications apps are considered key to creating a successful and integrated communications strategy. These apps can transform every utility of the Intranet into something easy, accessible and convenient. Many solutions also have the ability to integrate with existing workflows and legacy systems.
An internal communications apps can enable managers to push personalised and interactive content directly to employees' personal devices. More specifically, leveraging a mobile app allows you to categorise information based on the relevant roles and interests of each employee.
Related The Rise of Internal Communication App
#3 Measure success
Similarly to how we monitor external communications, we need to also measure the impact of our internal communications. As internal communications strategies evolve in the workplace, many organisations still struggle with tracking and reporting. Even though 93% of respondents acknowledge the importance of measurement only 16% are satisfied with their ability to measure the effectiveness of their internal communications (Poppulo).
Metrics should provide insights into your company's current and past performance, trends in performance, goals to reach, and progress made toward those goals. These insights can then be used to improve future strategy and further increase efficiencies. Think about the metrics and data points that are most important to your team for evaluating your internal communications performance. Techniques for tracking internal communications success include surveys, forums and polls, feedback forms and in-app analytics.
Internal communications apps not only allow organisations to communicate directly with employees but also monitor their level of engagement in real time. Creating actionable audience segments and monitoring key engagement through in-app analytics enables you to track engagement and the success of your internal communications. From this information, you can also identify the most successful and engaging content.
Related 5 'Must Haves' for any Corporate Communications Platform
Related 10 Tips for Successfully Implementing Enterprise Software
---
Have you found the right internal communications platform to execute your strategy?
Here at Liquid State, we understand the significant value of implementing an effective internal communications platform. An integrated Internal Communications Solution built with the Liquid State platform empowers businesses to deliver personalised content via apps based on roles, departments, interests, location and more. To find out what Liquid State can do for your business, get in touch with us today.