Why Every Business Needs an Internal Communications Platform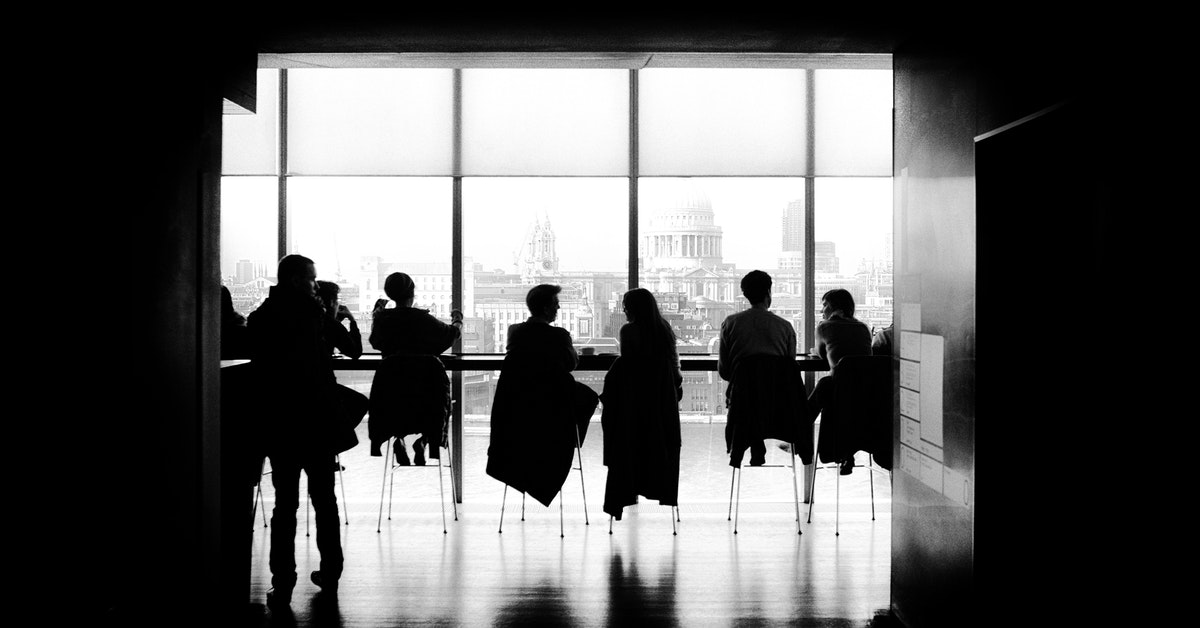 As the market enters a period of rapid growth in entrepreneurship and technological advancement, businesses need to embrace a holistic digital approach. With the implementation of an internal communications platform, companies can digitise and streamline workflows, increasing their overall efficiency and productivity.
Internal communications is a crucial component of any business. Yet an alarming number of companies continue to embrace the constraints of desktop computers and legacy systems. As such, Intranets have long been the preferred platform choice for internal communications for large to medium sized companies. The Intranet is considered unreliable, unnecessarily complicated, and only useful for sharing on a closed network – in the office on desktops. As well as this, companies often utilise a wide variety of tools such as e-mail, e-newsletters and chat rooms to share information with their employees. With this plethora of communications platforms, employees are now spending too much time trying to stay up-to-date. A solution for this – integrating all internal communications channels into one holistic platform. 
Internal Communications Platforms
Digital transformation is now taking place across industries, where the focus is to encourage innovation whilst improving the efficiency of business processes and ultimately enabling employees to work smarter. Companies are now adopting internal communications platforms and achieving positive results, with improved productivity and work flexibility. As a result, the growth of these platforms has significantly impacted the efficiency of communication and workflows in businesses.
Additional value can be realized through faster, more efficient, more effective collaboration, both within and between enterprises  – McKinsey

Internal communications platforms and apps can transform every utility of the Intranet into something easy, accessible and convenient, and generally offer the ability to integrate with legacy systems. According to McKinsey, workers spend approximately 20% of their time searching for information or for someone who can help them with specific tasks. Implementing an internal communications platform can ultimately transform teamwork and collaboration, increasing flexibility and improving workflows. With a platform in place, users have the ability to seamlessly transition from one workflow to the next.
Internal communications platforms aim to address the realities of business processes and workflows, through integrating what is often dispersed functionalities into a single interface where all tasks can be accomplished. They provide a great tool for communication and sharing data across the business. 
Related The Rise of Internal Communication Apps
The Benefits of Internal Comms
Efficient internal communications within an organisation are essential for its cohesive functioning and transparency across departments. A study by Imprint found the benefits of good internal communications to be:
Increased productivity

Higher probability of achieving organisational goals

Ability to approach situations, problems or crises proactively

More effective and responsive customer service

Empowered employees who take stock in your organisation

A better workplace understanding of organisational values and purpose

Smarter decision-making on all levels, reducing the need for micro-managing

Reduced day-to-day conflict between team members

Higher employee retention rates
As outlined above, a strong internal communications system allows employees to understand the goals of the company, and how their work might fit into business objectives. This provides employees with a greater understanding of the company and the value associated with their work. As a result, employees are more engaged and committed to their roles in companies that have implemented effective internal communications systems.
When looking specifically at internal communications platforms, the main advantages include:
Enabling staff to work remotely,

Empowering employees to quickly access all the information they need, and

Encouraging more efficient use of 'dead' time during commutes.

 
Below are 3 reasons why integrating an internal communications platform is essential for your business…
#1 Streamlining
Information and communications can often get lost amidst multiple company platforms. Implementing a single integrated workflow platform allows businesses to streamline the dispersed functionality of multiple channels. This eliminates the need to jump from one platform to the next. Users can spend less time logging in, searching and juggling different interfaces. Additionally, an internal communications platform provides the opportunity to segment users and deliver content that is personalised to each specific user needs (i.e. based on department or location). Eliminating the need for employees to search through information that is not relevant to their work. As a result, streamlining workflows through platform implementation saves companies both time and money, empowering employees to work more efficiently.
#2 Increased Operational Efficiency
Some Intranets claim to be mobile friendly but are often slow and unreliable. Integrating an internal communications platform offers employees flexibility and the convenience of accessing company information anytime, anywhere, on any device. By implementing an internal communications platform, businesses will be able to ensure that employees are up-to-date with relevant information, have the necessary documents and information, and know exactly what tasks lie ahead. Consequently, optimising employee workflows and collaboration essential for the growing number of employees working offsite. Businesses can, therefore, improve the efficiency and productivity of their employees.
#3 Improved Security
Protecting intellectual property and confidential business information is a top priority when implementing a singular workflow platform that is accessible on multiple devices. The challenge is maintaining the flexibility and convenience of the platform without compromising security. As such, security features such as conditional access or 'permissions' can be implemented in most internal communications platforms. This allows businesses to manage and determine what information each user or device has access to.
While implementing an internal communications platform will greatly improve the efficiency and productivity of any business, keep in mind that employees may need training, the platform will need to be maintained, and information needs to be stored securely. It is also important to consider platforms that can integrate seamlessly with your existing systems.
Related 5 'Must Haves' for any Corporate Communications Platform
Related 10 Tips for Successfully Implementing Enterprise Software 
Workflow Comparison Calculator
Liquid State has developed an online workflow comparison calculator to demonstrate how our integrated Internal Communications Solution can save companies both time and money.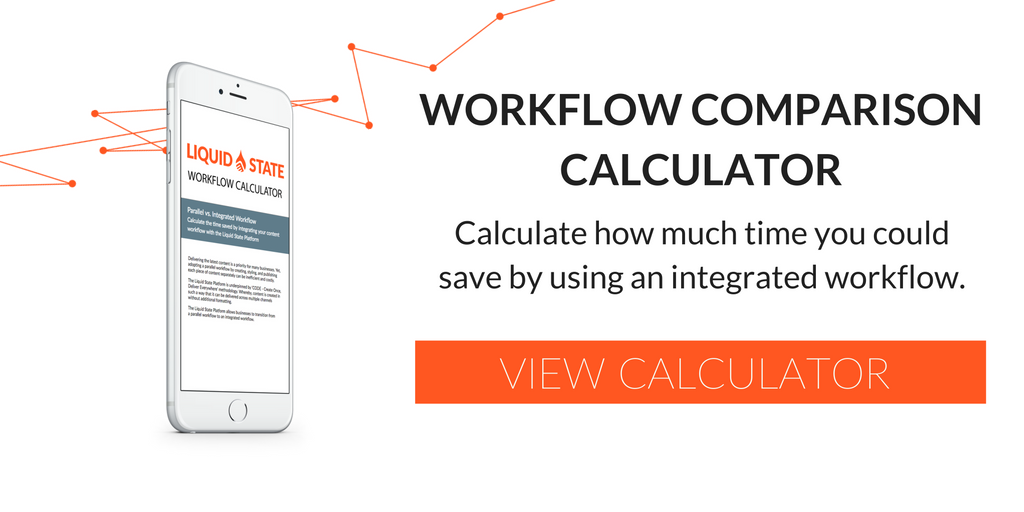 To try out the calculator, click here.
---
Here at Liquid State we understand the significant value of implementing an effective internal communications platform. An integrated Internal Communications Solution built with the Liquid State Platform will allow your business to deliver personalised content via apps. With the platform, businesses can deliver communications based on roles, departments, interests, location and more. The platform also offers integration with your existing internal communications channels and workflows to ensure all content is readily available to your staff.
To find out more about what Liquid State can do for you, download the factsheet, or get in touch with us today.