Digital Health: Supporting Health Systems During Coronavirus & Beyond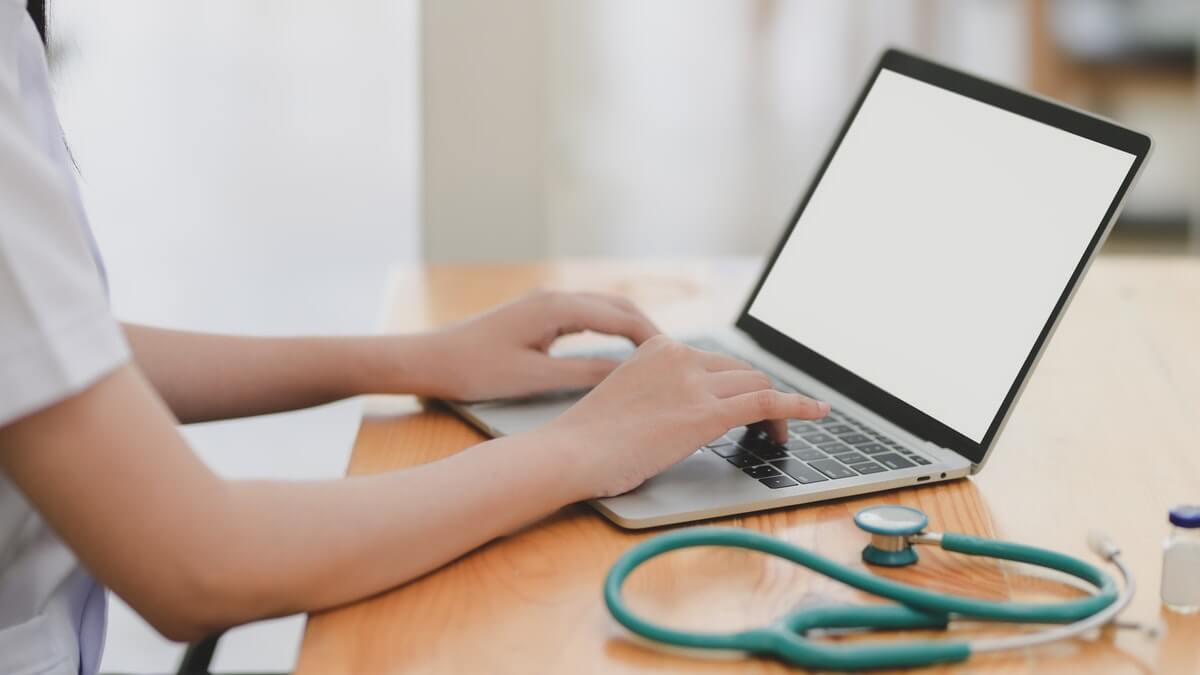 Coronavirus is challenging traditional healthcare practices, driving the adoption of digital health solutions and expediting digital transformation. The current environment presents an opportunity to look to alternative digital care models to reduce pressure on health systems and support frontline healthcare workers.
So far, the contribution of digital health apps, web services, and connected devices has only been considered partially in the healthcare sector. However, with the world being asked to practice social distancing, digital health solutions have never been more important.
Digital health works to better connect patients, physicians, and healthcare as a whole. Digital tools can improve the efficiency of healthcare systems, with evidence of hospitals around the world seeing an improvement in clinical outcomes and quality of care at affordable costs. For many reasons, these technologies offer the perfect solution for reducing pressure on already stretched health systems and resources.
Related Why Healthcare Needs Digital Health Apps
Coronavirus & Digital Health
Digital health is already playing a vital role in the management of COVID-19. As the Coronavirus outbreak spreads, both the demand and supply of digital tools are growing. The industry has started to adapt existing tools to help support healthcare providers, workers and caregivers during the crisis.
A new report by Research 2 Guidance, How Corona Impacts the Global Digital Health Industry, highlights key industry findings on the impact of Coronavirus on digital health. Some of these findings are discussed below.
The pandemic is expected to lead a breakthrough for digital health usage. According to Research 2 Guidance, 53% of survey respondents expect that patients will become users of digital solutions during the crisis, and that demand for app-based digital health services will increase.
It is anticipated that the Coronavirus will bring a significant increase in patient acceptance of digital solutions. This increased acceptance will help drive improvements in the regulatory environment and general framework conditions for these solutions.
Industry leaders envision that digital health solutions and services will have the biggest impact on the early stages of the patient's life cycle, including prevention and education (66%), triaging (62%) and quarantine management (51%).
Telemedicine is expected to become an imperative part of healthcare in the future. Telehealth solutions that support remote patient care and consultations are considered to have the greatest impact in the industry during the crisis. Other segments that are now in focus include remote monitoring, self-testing and diagnostic tools.
Around 67% of healthcare companies expect the changes and impact caused by COVID-19 to be long-lasting; including the increased acceptance and usage of digital health solutions.
So what does this mean for the digital health industry?
Digital health solutions and services will play an important role in the management of the pandemic.

Usage of digital solutions will increase, with the majority of the industry expecting a breakthrough for digital health usage.

The increased awareness, acceptance, and usage of digital health services during COVID-19 will not vanish after the pandemic.

Segments of the digital health industry that are now in focus include Telehealth, remote monitoring, self-testing, and diagnostic tools – with app-based services in high demand.
Related A Dive into Health Apps: Types, Trends & Tips for Success
Facing the Challenge
The digital health industry is currently expanding their service offerings to support the management of the pandemic. However, in order to face the current challenges posed by COVID-19, hospitals and health systems must invest in digital transformation and build the foundation for digital or smart hospital structures and processes.
The focus is on digital care delivery processes and digitally enabled patient-centric experiences. The creation of an integrated digital platform that supports new integrated care models is considered a good starting point. It is important to develop digital solutions for healthcare workers, patients and customers that:
Facilitate education, care planning and coordination,

Improve triage processes to efficiently manage capacities

,

Provide remote health services and patient monitoring

,

Reduce and manage workload for doctors and caregivers, and

Support patient reported outcomes measurement (PROM)

.
Related Using Mobile Health Apps to Improve Patient Communications
Areas of Focus
According to Research 2 Guidance, there are 6 main areas where digital health can help support the management of Coronavirus:
Education & Prevention: Tools that educate and inform the general public by providing guidelines and general disease information. These tools offer clear and actionable guidance and information with the aim to facilitate and encourage at home care.
Triage & Testing: Tools that are used to investigate a patient's risk, for example, symptom checkers and questionnaires. In the case of COVID-19, these tools can be used in combination with remote consultations or Telehealth for 'at risk' patients.
Tracking & Tracing: Tools that can actively track infected or 'at risk' patients through mobile phone geolocation.
Quarantine Management: Tools that aim to support and lessen the burden on health systems and hospitals through remote monitoring. These tools can be used in combination with connected medical devices, Telehealth, online support monitoring and provision of services for patients.
In-Hospital Management: Tools that can be used to support in-hospital patient monitoring, using connected devices. These tools can be used in combination with remote consultation to lessen the risk in medical facilities.
Post-Care Management: Tools for patients' post-discharge follow-ups. For example, patients with COVID-19 can continue with aftercare via Telehealth services.
Currently, the number of solutions that specifically target healthcare's fight against increasing numbers of patients, increasing workload, stress and risk of infection is rather low. However, given the rise of global initiatives to develop these solutions, this will change rapidly.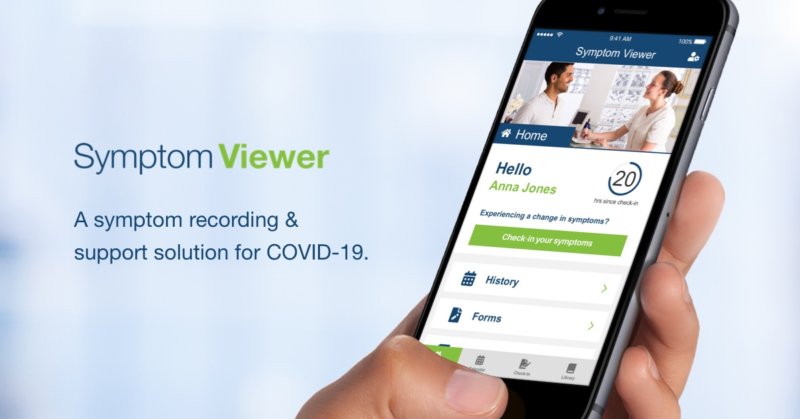 Research 2 Guidance recommends, in order to successfully combat the Coronavirus, that governments and healthcare providers create a portfolio of digital solutions from existing vendors rather than build their own from scratch. Implementing solid screening and selection processes for digital partners is key, including assessing their capability to integrate into existing IT infrastructure.
Related 10 Things to Consider When Hiring an App Development Company
---
Digital health solutions and services are essential for the management of the Coronavirus pandemic. Future success will depend on an organisation's ability to adopt, integrate and implement new digital technologies that create better processes for clinicians and improve services for patients.
"Those who manage to quickly adapt to the rapidly changing situation will be able to best support the pandemic management and in return benefit the most by increased user, payer and regulator acceptance."

– Research2Guidance
With hospitals around the world absorbing between 30-40% of all healthcare costs, it is also crucial from a health-economic point of view to rethink the way hospital care is delivered in the future.
Looking for a digital health solution? Contact us today to find out what Liquid State can do for your healthcare organisation.