Liquid State Launches New Patient Engagement Platform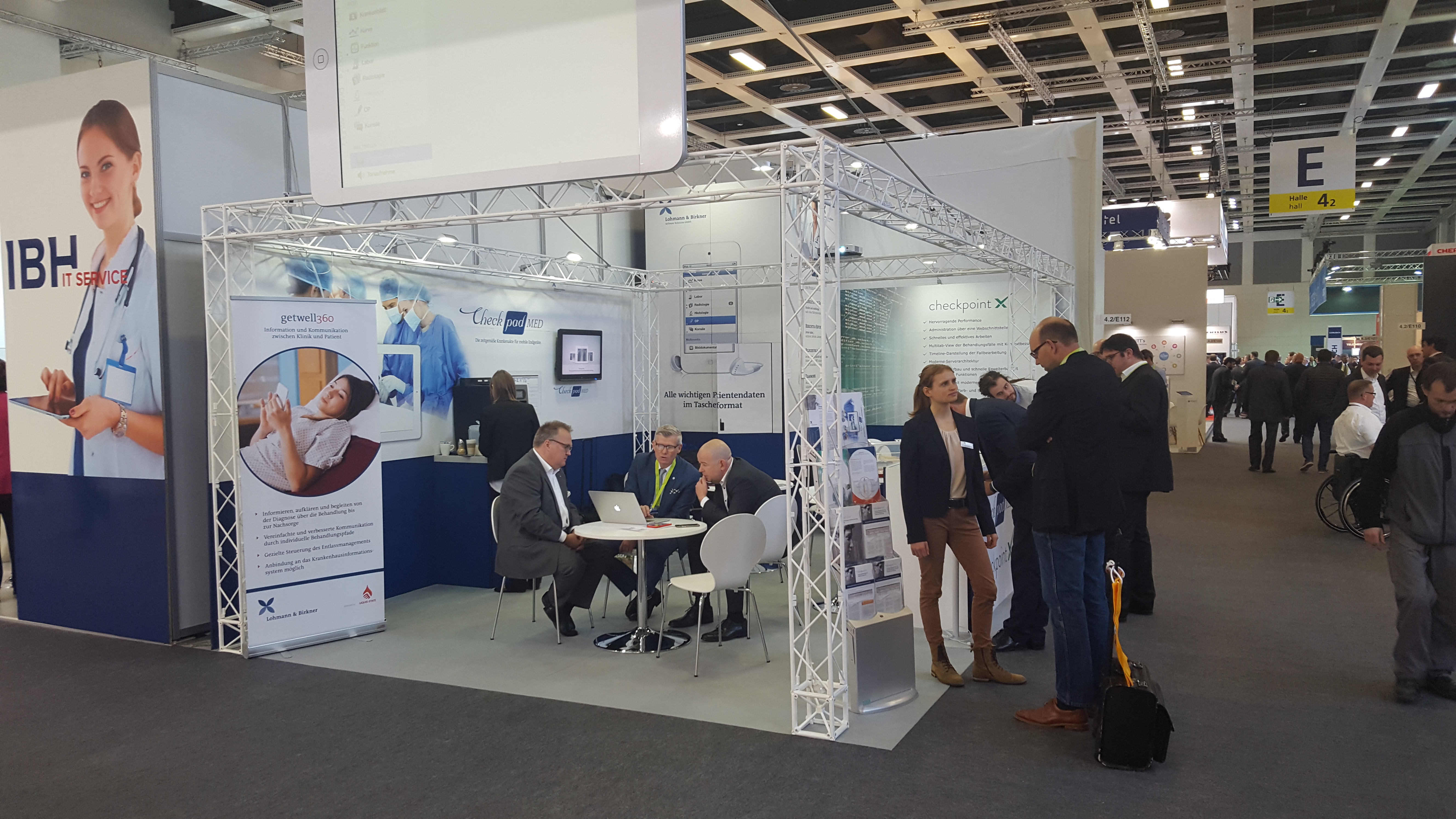 Last month, Liquid State attended the 2017 Berlin ConhIT event, the biggest health information technology show in Europe. It is considered a must-attend event for both decision makers from health organisations, big and small, and health technology companies wanting to showcase their innovative products.
As such, it provided a great opportunity for Liquid State, in conjunction with our German partners, Lohmann & Birkner, to release their new Patient Engagement Solution – GETWELL360, which is built upon the Liquid State communications platform.
Click here to view an interactive walkthrough of the demo Patient Engagement app that synchronises with a custom hospital dashboard to deliver patient-centric, medically-aligned document, videos, messages, and forms.
Whilst also in Berlin, the Liquid State team officially accepted residency at the Australian Landing Pad. The Landing Pad initiative provides Australian startups with access to some of the world's most renowned innovation and startup ecosystems.
The Berlin Landing Pad is excited to have Liquid State take up residency in our co-working space at betahaus  – Kelly Sims, Austrade Trade Commissioner for Germany
Utilising the Berlin Landing Pad as a base to facilitate business development activities will allow Liquid State to take advantage of leads generated from the recent conhIT event and our European Channel Partners.
The Berlin Landing Pad is a great example of how the Australian government is providing substantive help to companies wanting to commercialise their products abroad. With space, networking opportunities and experienced native speakers all on tap, we can get down to growing market share and building key business relationships from day one  – Philip Andrews, CEO, Liquid State
The Patient Engagement Platform
With today's patients being digital natives, new health initiatives are focused on enhancing the patient experience through improving access to care and delivering personalised communications via apps. According to Accenture, hospitals that offer an improved patient experience have up to 50 percent higher margins than competitors.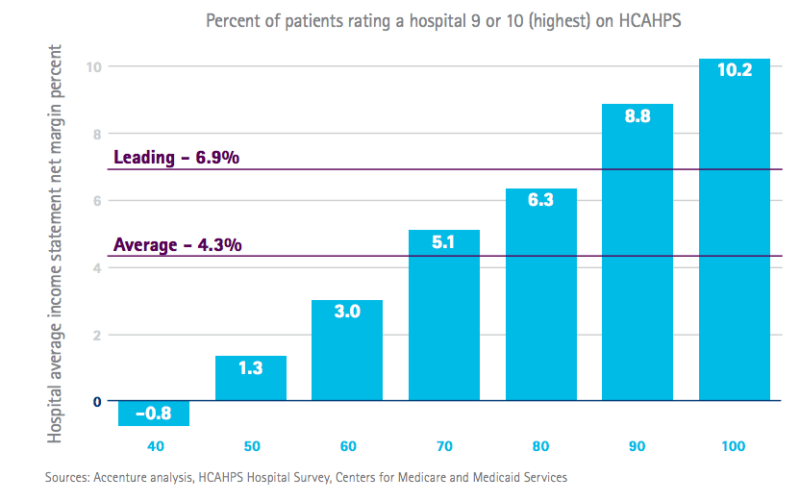 As a result, being able to deliver clinically aligned communications that are personalised for each patient is high on the priority list of all organisations seeking better patient engagement and health outcomes. A Patient Engagement Platform offers an innovative solution, focused on empowering patients to be actively involved in every stage of their health care journey; from diagnosis to post-treatment management.
 When you give people the right information, they can engage in care, they can be active participants, they're better prepared to care for themselves at home, they're less likely to be readmitted  – Deirdre Mylod, PatientEngagementHIT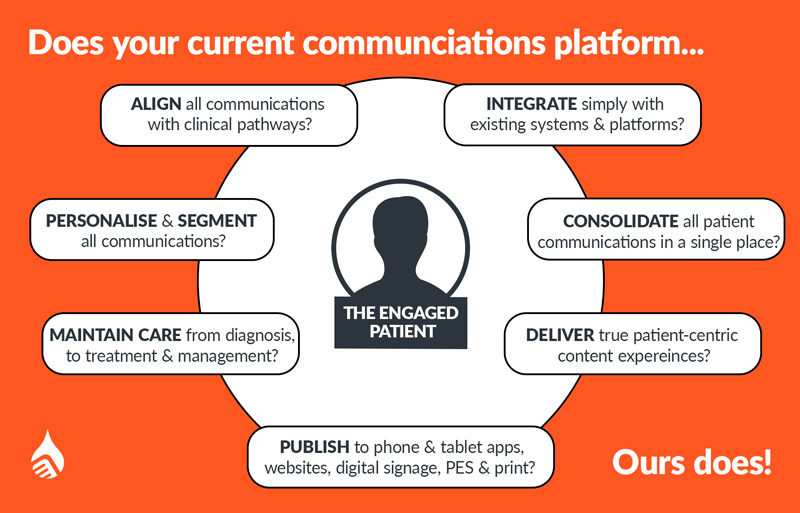 Liquid State's dedicated Patient Engagement Platform provides clinically-aligned communications solutions for health industry clients. It combines all patient communications into a single place where it can be easily managed, delivered and tracked.
The platform provides the ability to extend the care and support of each patient beyond the limited time they are in hospital, with little or no increased costs to the organisation. In fact, early adopters of the system have seen communications costs savings of up to 60% as disparate communications streams are aggregated into a single cohesive flow that is optimised and delivered to patient's phones, tables, and bedside televisions  – Philip Andrews, CEO, Liquid State
The Platform offers an integrated workflow from content creation to app development, user management, engagement measurement and segmented content distribution coupled with simplified integration with existing systems. With the platform, healthcare organisations can create and deliver omnichannel content via cross-platform apps, web, patient entertainment systems, digital signage and print.
Related Improving Patient Engagement in Hospitals
Related Why mHealth is Essential for Patient Engagement
Related 4 Best Practices for Developing mHealth Apps
---
It's no secret that digital innovation has already begun to disrupt the health industry for the better. At Liquid State we see the social and economic value in improving patient engagement, and the patient experience, through patient-facing apps and integrated communications solutions. To find out more about our Patient Engagement Platform, get in touch with us today.