Improving Patient Engagement in Hospitals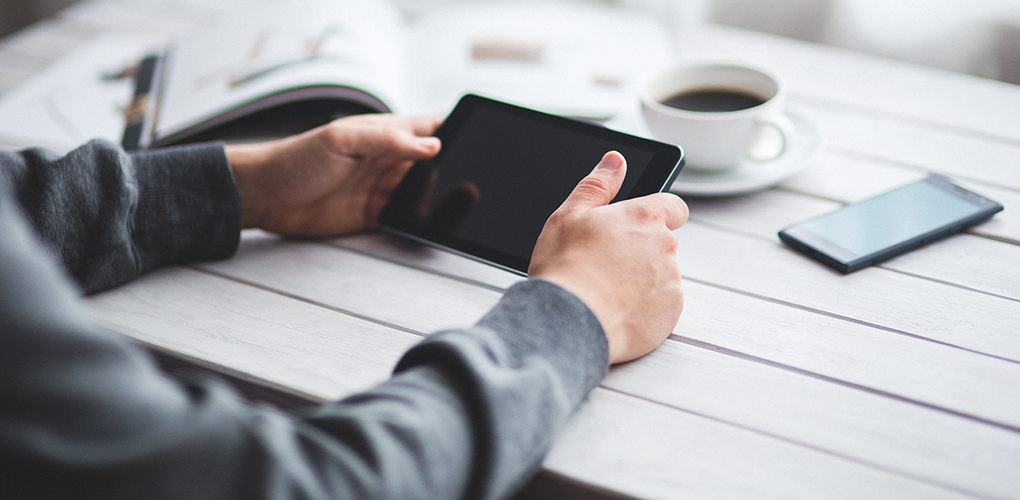 A new study by Accenture shows that creating a superior consumer experience not only improves patient engagement in hospitals but also correlates to 50 percent higher hospital margins. In fact, at Liquid State we see the social and economic value in improving patient engagement in hospitals through apps and integrated communications solutions. 
As shown in the graph below, hospitals that offer an improved patient experience tend to have 50 percent higher margins than competitors.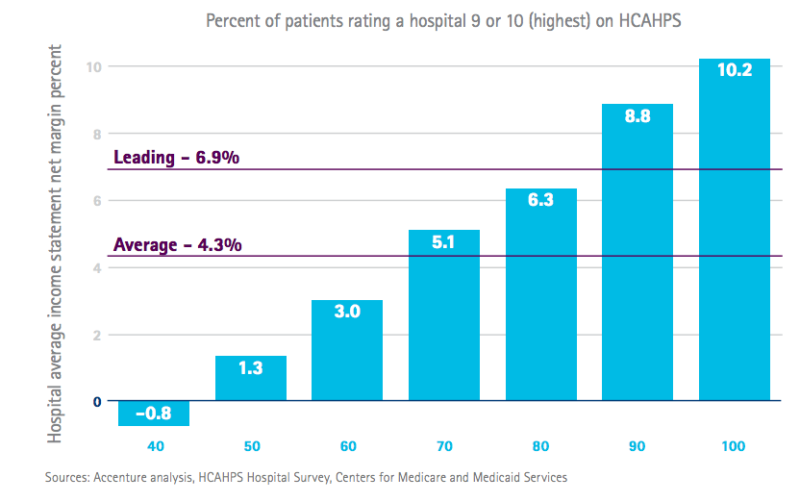 Improved patient engagement is correlated with 50% higher hospital margins
Click To Tweet
On paper this may seem intuitive – hospitals improve their patient care in order to build a positive reputation, which in turn would attract new patients and retain loyal health consumers. However, according to Accenture, cost cutting measures have long been the driving force behind many hospitals' financial strategies. This allowed hospital management to make difficult decisions at the cost of patient care. In turn, patient experience is often viewed as a cost driver, with limited associated financial benefits.
However, modern patients are now changing their consumer behaviour when it comes to their health. In fact, patients and health consumers are now shopping around for the best hospital services for their needs. According to a 2015 survey by PWC, health consumers are willing to make trade-offs in order to receive health services that are labelled as the best in the field. Specifically, 46% of respondents would accept greater travel times, 33% would accept longer wait times and 19% would accept higher costs.
These are important findings, as it shows that hospitals have the capacity to improve the quality of patient care as well as build a financially successful business. But the question remains, how can hospitals improve patient care in a financially sustainable way? As part of their study, Accenture suggested for hospitals to invest in digital solutions and to continuously innovate in an attempt to improve patient engagement.
Embed Digital Everywhere
It's no secret that digital innovation has already begun to disrupt the health industry for the better. In fact, a variety of trends have already improved patient engagement in the digital age. For example, the increase of digital records as the industry goes paperless, doctors working between multiple digital devices and the ability for patients to conduct extensive online research even before seeing their doctor. These factors and more have created a need for healthcare professionals to digitally engage with patients on an ongoing basis.
Related: Read Health Communication Apps Improve Patient Engagement
Continue to Innovate
Furthermore, as technological innovation pushes the industry forward, hospitals need to understand how healthcare extends beyond the four walls of a traditional care setting. In fact, healthcare professionals have the ability to engage with patients through health communications apps. A health communications app would allow hospitals to share relevant, personalised information directly to health consumers before, during and after their hospital visit. Specifically, if the patient were to download the app on the doctor's recommendation – healthcare professionals can publish personalised information directly to the patient's device. In turn, this would drive patient engagement in hospitals as the health consumer becomes better informed about their personal health.
Liquid State Heath Solutions
Ultimately, understanding the positive relationship between improving patient engagement and increasing profit margins will empower hospitals to make informed decisions about the future direction of their work. In turn, this creates an opportunity for hospitals to invest in digital solutions, which improve patient engagement. Creating an app or integrated communications solution would allow hospitals to send personalised messaging to staff, stakeholders and patients.