How to Get the Most out of App Analytics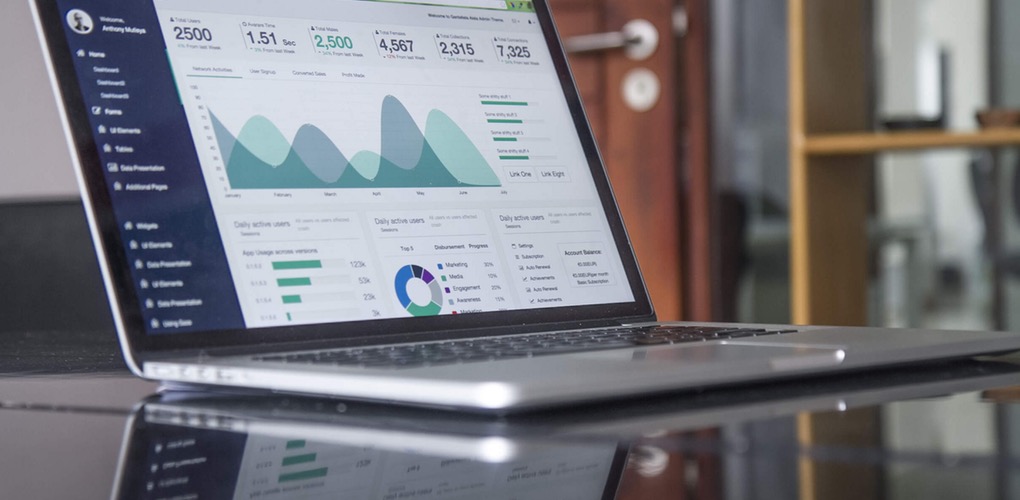 The mobile app ecosystem will continue to grow exponentially over the coming years, along with the widespread adoption of app analytic tools. However, most businesses today are not effectively leveraging app analytics. 

Mobile app analytics is critical. By 2017, 90% of enterprise mobile apps will be gathering usage analytics, but fewer than 5% of organizations will be using this data effectively  – Gartner
App analytics is vital for understanding your user behaviour, it allows you to track what your users are doing in your app. This provides insight into how users engage with your app, where they drop off, and much more. Monitoring analytics provides you with the opportunity to learn and improve your app based on the experience of your users. It is for this reason that app analytics is considered an integral component of app development.
 As users continue to adopt and interact with apps, it is their data — what they say, what they do, where they go — that is transforming the app interaction paradigm  – Brian Blau, Gartner 
When developing an app, it is essential to include app analytics in your strategy. The insights provided by app analytics can be used to increase user engagement and retention, improve app performance, and most importantly enhance the end user experience. Therefore, effectively leveraging analytics can help ensure your app's success. In order to get the most out of your app analytics, consider the following tips.
Related How to Build an App: The Process Behind App Development

#1 Pick the Right Metrics
With several potential app metrics to track it is easy to get lost amidst the mountains of data and ultimately lose focus. It is crucial to select the most relevant key metrics to monitor. Consider these points when choosing your essential core metrics:
What is the main purpose of your app? What will users get out of downloading your app? Your app's purpose will dictate which in-app behaviours are most valuable to you. 

Leveraging purpose-driven analytics ensures that you make meaningful improvements to your app where it counts.

Your industry will also affect what metrics you should be focusing on. For example, apps created to deliver content and media to users would probably be interested in the time spent in-app. This is because the goal is to have users engaging with the content for longer.

Your key metrics may differ based on the app's stage of growth. For example, growing apps may choose to focus on app sessions or subscribers, while established apps may be more concerned with app retention metrics.

Don't simply choose the same metrics as your web page, as goals and behaviours often vary across devices. Pageviews, for example, may be a vital web metric but is meaningless for mobile apps where sessions are the focus.
Regardless of the metrics you choose, it is essential to narrow your focus to the key metrics that are relevant and provide real value. Remember to define your analytics strategy early on to ensure you monitor the right metrics for your app from the beginning.

#2 Use Analytics Before Launch
It is important to consider app analytics early on in the development process. Start collecting useful data early and log your app's performance before users start to download it. This will allow you to understand how changes in your app's performance can affect your analytics, as well as enables you to make improvements to your app as you go.

#3 Gather Analytics from User Testing
Users might not use your app the same way you intended. For this reason, it is critical to gather analytics during user testing in order to understand exactly how users are using your app. Analytics derived from user testing can provide you with a type of 'heat map', allowing you to visualise which parts of your app users interact with most. Gathering these insights can help ensure you have the most effective user interface for your app.
Related How to Improve User Experience and App Retention

#4 Leverage Real-Time Insights
Real-time analytics can provide insight into the popular 'flow' of your app, as well as any screens or issues that may be causing app dropouts. This information can identify where and how your app can be improved. Utilise these insights to plan and create app updates and new features aimed at enhancing the user experience.

#5

Analytics Don't End at the App
App analytics are not a siloed entity, but rather should be integrated with all channels where your brand is collecting data. This will allow you to gain a comprehensive understanding of your app's position in the marketplace. Social media, for example, can offer insights about the user sentiment and perception surrounding your app. These channels are often the first place users go to complain when something isn't working.

#6 Create Marketing S
trategies
Analytics are crucial for successful app marketing. This information allows you to create marketing strategies that target specific audiences and deliver personalised content based on usage behaviour. Leveraging this can help ensure you effectively engage all app users through relevant messaging that speaks to their unique needs.
Related Strategies for Successfully Launching and Marketing an App

---
Leveraging app analytics and understanding your user's journey can ensure your app's success in the marketplace. In-app analytics is a standard feature for every app created with Liquid State. The Liquid State app framework enables businesses to build native code-free apps as part of an integrated communications solution for a variety of business functions.
To find out what Liquid State can do for your business, get in touch with one of our consultants today.