6 Essential Ways to Market Your App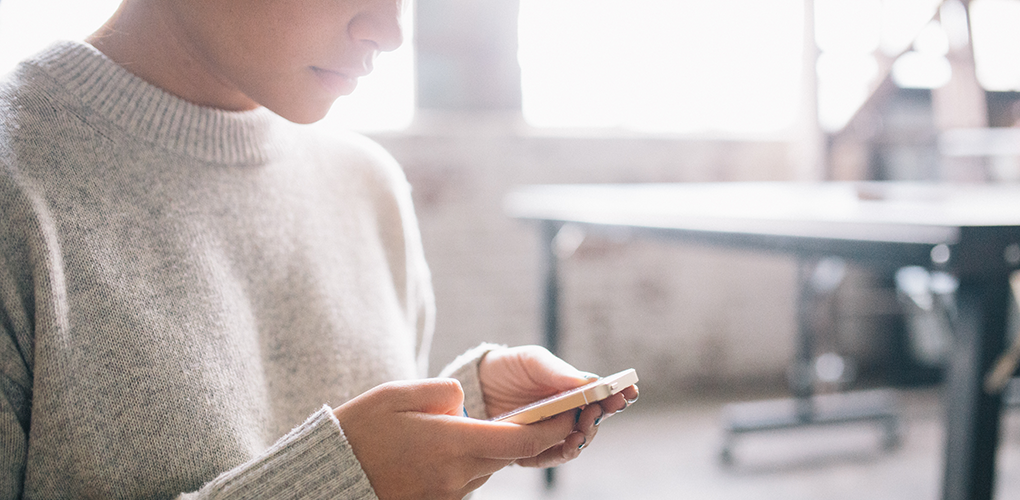 You've built your app and it's ready to be downloaded across platforms. Yet, it doesn't seem to be meeting your expected metrics or key performance indicators (KPIs). It can often be difficult to set your app apart and gain the competitive edge. That's why app marketing is an essential aspect of any app strategy. 
Apps have become an integral aspect of our digital lives as people spend an average of 30 hours per month using them according to a Nielsen report. So how can you ensure your app becomes an integrated part of your target audience's digital habits? In short, through an effective app marketing strategy.
App Store Optimisation (ASO)
App Store Optimisation (ASO) refers to the process of optimising mobile apps to rank higher on an app store's search results. Therefore, similar to search engine optimisation (SEO), the higher a mobile app ranks the more visible it will be for potential users. Ultimately, the purpose behind ASO is to drive traffic to your app's page within the store for the user to download your app. The main components include title and keywords. Therefore, this is an essential aspect of any app marketing strategy as a 2015 Google study found that one in four app users discover a new app through search.
Build a Microsite
A microsite will allow you to advertise your app beyond the app store. By implementing digital marketing and SEO techniques you will be able to rank your site for relevant keywords and drive traffic to each app download platform. Your microsite could also feature a variety of content to communicate the value proposition of your app, such as a promotional video.
Create a Promotional Video
Video content is on the rise as it continues to dominate the current and predicted marketing trends. A recent study predicts that 80 percent of all Internet traffic will be video by 2019. Furthermore, 96 percent of business-business (B2B) organisations are using video as part of their online marketing. By creating a demo video you will be able to share the key features, user benefits and highlight the types of content available in your app. The video can also include a tutorial and case studies to engage potential users. This is your chance to establish a brand voice and clearly position the value of your app. You will also be able to share video content with potential users and tastemakers throughout your social networks.
Make the Most of Social Media
Advertising your app through key social media channels will create buzz and drive traffic to your microsite and app store page. Each social media channel will require a different content to attract users:
Facebook: Create a Facebook page in order to attract likes and gain a better understanding of demographic information.
Twitter: Implement promoted tweets and follow tastemakers to gain traction.
Instagram: If you have created a visual app then Instagram will allow you to share a variety of hero shots with your followers.
LinkedIn: If your app is targeting professionals with a B2B focus, LinkedIn will allow you to effectively target specific industries.
Don't forget to include a clear call to action (CTA) across your social media efforts to create real engagement with potential users.
Encourage Reviews
User reviews can often make or break a new app. Research shows that users will avoid risk, which in the app world means an app with negative reviews. So encouraging positive user reviews and ratings will remove a certain level of risk. This can be done through push notifications within the app or a CTA within your app marketing.
Related Article: Find out how user reviews influence the 5 customer segments to download your app
You can also pitch your app to review websites and reach out to relevant bloggers. For example, you could share a press release or media kit to ensure you clearly communicate what makes your app worth downloading. However, to ensure that your app receives positive reviews naturally, you will need to ensure that you create an engaging app.
Build an Engaging App
Last but not least, ensure that your app content is relevant and accessible. Mobile apps have the potential to deliver your messaging directly to your audience's devices 24/7. But if you're not offering something inherently valuable, users will become disconnected. A 2014 Ofcom report found that two-thirds of downloaded mobile apps are never actually used. Therefore, to bridge the gap between downloads and engagement you will need to ensure that your published content consistently addresses the users' needs. In fact, many app users need an incentive to return to your app. According to a 2015 study by Google and Ipsos MediaCT, nearly a quarter of app users would re-engage with an app if they received exclusive or bonus content.
Apps created with Liquid State can be updated to allow you to consistently upload the latest content directly to your audience's devices.