What's New With Liquid State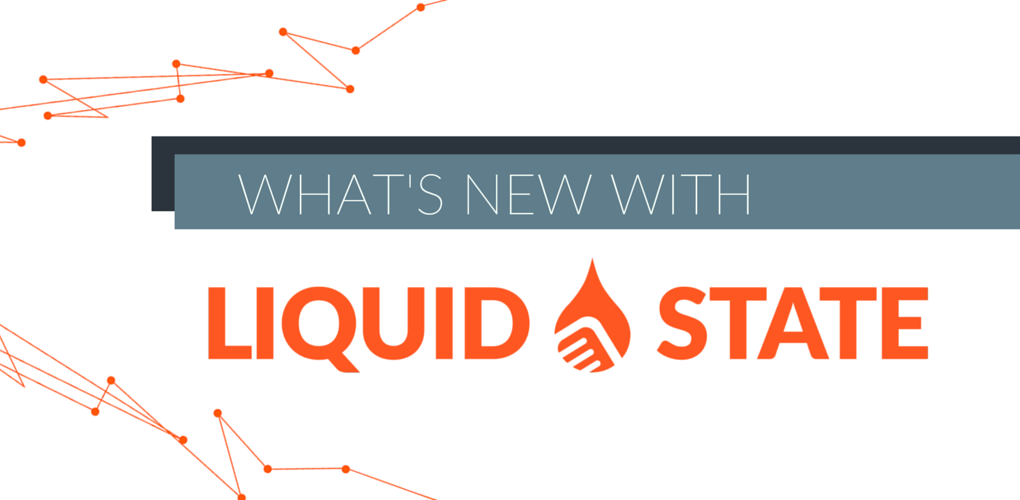 It's been a while since we posted an update here – but that doesn't mean we haven't been busy! We have so much to share about what's new with Liquid State. In fact, the past few months at Liquid State have been packed full of exciting developments. CEO Philip Andrews has been as active as ever, speaking at some great events. We've increased support for interactive elements, and have integrated powerful roundtrip analytic tools. Plus, we have a new showcase app coming soon!
Philip Andrews at AIMIA's Future of Digital Publishing Conference
Liquid State CEO Philip Andrews is no stranger to presenting at AIMIA events. Earlier this year he gave this presentation at AIMIA's Future of Design, Creativity and Technology event. For this month's Future of Digital Publishing Conference, Philip decided to take a somewhat different approach. Members of the audience were encouraged to download a Liquid State app, and conduct some in-app searches. Philip then created user segments based on the audience's search data, and used this segmentation as to deliver targeted documents and communications. For a more comprehensive writeup of Philip's presentation, check out his LinkedIn post on the topic.
Actionable Analytics with Liquid State
Much of Philip's recent presentation revolved around some of Liquid State's new advanced features. We have been hard at work over the past few months, building a suite of features based on actionable roundtrip analytics. No matter what type of app you're building, understanding your users through intelligent analytics is incredibly empowering. This video showcases a small portion of the extensive benefits of using Liquid State's actionable analytics:
Increased In-App Interactivity
Mobile and tablet apps are now a spearhead in any digital strategy. With this increase in prevalence, apps users expect rich, interactive apps. Many app creators are curious about the interactivity supported by Liquid State apps, and how we compare to other platforms such as Adobe DPS. We have integrated with Ajar Productions' in5 InDesign extension to bring you the ability to convert InDesign pages in to live HTML5-based apps. This workflow means that publications formerly produced through DPS can now be built with Liquid State. The matrix on this Liquid State Knowledge Base page* is a useful comparison tool for anyone considering making the change. *Note: you'll need a Liquid State login to access the Knowledge Base. If you haven't already signed up for free, now's the time! Of course, Liquid State still offers a range of input types. For information on the different types of interactivity supported by each input type, have a look at this PDF.
Coming Soon: Liquid State's Droplet App
Question: What's the best way to showcase the benefits of Liquid State apps? Answer: Feature a range of examples in an app built with Liquid State! Liquid State's Droplet app has already had a small private release – and the feedback has been overwhelmingly positive. Soon to be published on the iOS App Store, Droplet showcases app issues created from multiple input types, the rich interactivity supported by Liquid State, and a range of business and industry use cases for Liquid State apps. There's no need to worry about missing out – we'll let you know as soon as the app is available for public download.
Get In Touch
Remember, we're always happy to hear your feedback about our products and services. You can contact us directly, or provide us with some valuable feedback via our user survey.