Digital Habits of Healthcare Professionals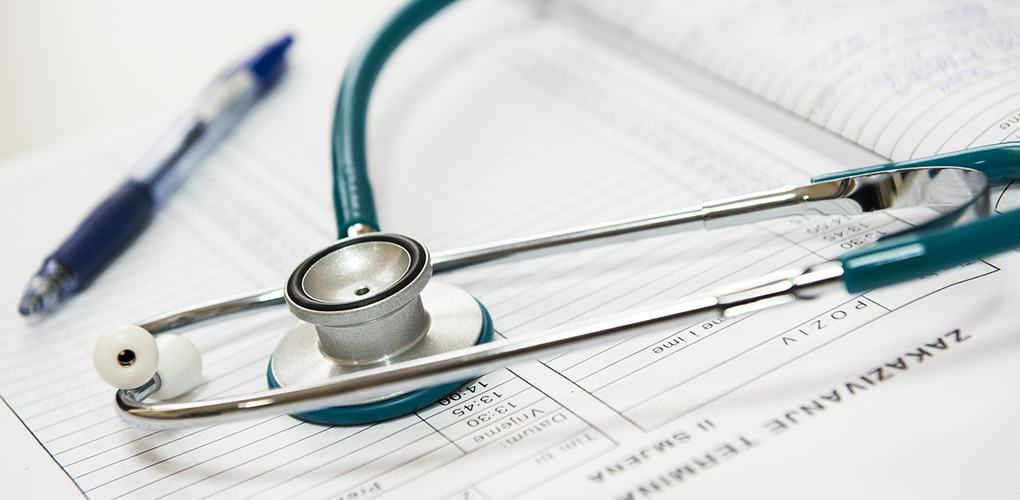 Healthcare continues to evolve into a paperless industry as the professional reliance on mobile and tablet devices grow concurrently. In fact, majority of healthcare professionals are becoming 'digital omnivores' as they work between a desktop computer, tablet and smartphone. 
But what does this transition mean for companies marketing to and communicating with healthcare professionals in this digital age? Here at Liquid State we understand the value of knowing your customers' needs and the latest industry trends. So, we took a look at the digital habits of healthcare professionals to see how app creation and app content management could bridge the gap between health marketers and their audience.
Healthcare as a Paperless Industry
According to recent study by Transparency Market Research (TMR), the healthcare industry is in the midst of transitioning from paper-based to paperless records. This will result in the expansion of the electronic health records (EHR) market and digital health marketing worldwide. Forbes reported in 2013 that less than 2 percent of American hospitals were paperless in regards to patient records, administrative tasks and medical research. However since then, the pressure has increased for more healthcare professionals to adopt a paperless approach. In 2015 the US government introduced a new scheme whereby, hospitals will receive reimbursement incentives for transitioning to digital records and hospitals, which fail to adapt will face serious financial penalties.
This push towards a paperless industry is not only a bonus for corporate social responsibility (CSR) but will also result in lower overheads as the cost of stationery, paper and storage is removed. Many argue that digital storage is also the safest way of storing and transmitting medical records and relevant information. Therefore, this transition will impact healthcare marketing and communication, as marketing efforts will also shift towards a paperless approach, including app creation. Many have already taken the lead in creating apps to target healthcare professionals and publish essential information directly to their device. Effectively marketing your business through an app will ensure that your communications become an integrated part of the healthcare professional's digital work process.
Healthcare Professionals are 'Digital Omnivores'
To ensure a paperless industry, healthcare professionals are adopting an integrated communication approach by working between smartphones, tablets and desktop computers. This behaviour is a characteristic of 'digital omnivores'. According to the Mobile Trends Report published by Epocrates, in 2015 there was a predicted surge in 'digital omnivore' healthcare professionals as the technology becomes more accessible and user friendly.
Specifically, 74 percent of healthcare providers will identify as 'digital omnivores' working between tablets, smartphones and desktop computers in a professional capacity in 2015. These healthcare professionals require an integrated communication system with a functional interface and enhanced user experience. The Mobile Trends Report asserted that:
"In this era of easy access to and widespread proficiency with computers, smartphones, and tablets, the conversation must move beyond hardware and into the data and design that can be delivered to any health care provider's preferred screen."
Therefore, when marketing to healthcare professionals it is important to ensure consistency and functionality between each device. The best way to ensure this is by publishing your marketing communications through an app that can be downloaded on smartphones, tablets and even desktop or laptop computers. That way you can ensure your communications are integrated across their chosen devices.
Product and Brand Loyalty
Healthcare professionals also exhibit strong product and brand preferences when working between devices. In the past five years, numerous reports show that doctors have clear choice for the Apple iPad and iPhone in a professional context. According to a 2011 survey of healthcare workers by health marketing company Aptilon, 79 percent chose Apple's iPad. Now in 2015, it is reported that 59% of doctors and medical practices are integrating tablets as part of their daily operations with the iPad as the most popular choice. Furthermore, 68 percent of physicians use an iPhone compared to 31 percent who use an Android device. Therefore, this Apple brand loyalty has strengthened with each product update as the iPhone and iPad's capabilities better support professionals in the health industry.
Although, Android is becoming a strong competitor against Apple with the release of premium devices by Samsung, HTC and LG. Research suggests that Android holds a sizeable lead in market share with the younger age group of 34 years old and under whereas Apple is closing the gap within the 35-54 age demographic. However, many health tech and marketing companies are making the mistake of adopting an 'iOS only' strategy by creating apps that are only available on iPhone and iPad. Although this approach may cater to the majority of healthcare professionals, it is essentially boxing out Android users from downloading their app. Therefore, to better cater to a larger portion of healthcare market, it would make the most sense to create content that is available on all brands and products. For example, an app available for download on all Apple and Android devices.
Digital Habits of Healthcare Professionals with Apps
Ultimately, understanding these digital habits will inform how health marketing firms communicate with their target their audience in this technological age. Creating an app would allow marketers to consistently publish communications directly to the healthcare professional's device – no matter the brand or product.