Document Versions, Dashboard Improvements, and more…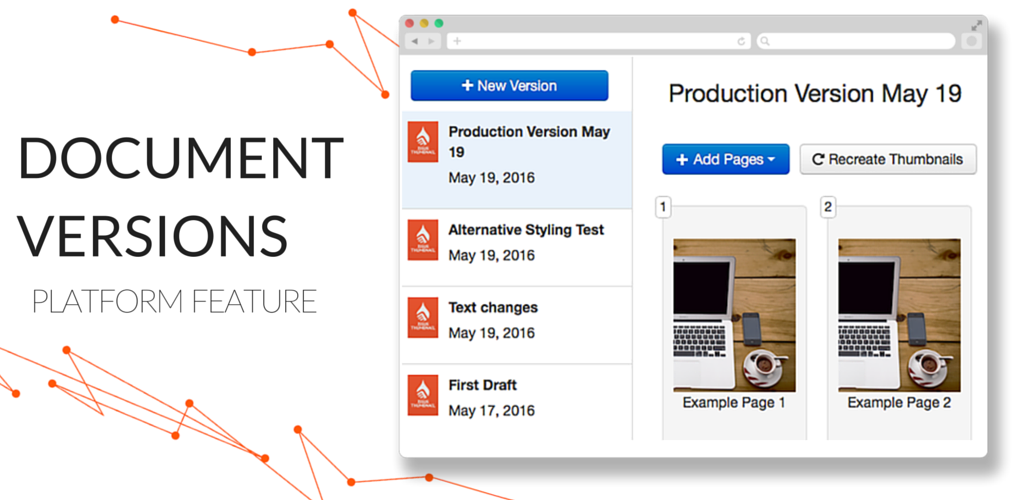 One of the most powerful features of the Liquid State platform is the ability to instantly publish content to your apps. And there's some good news… Our content publishing system just got better! As of the 31st of May 2016, the Liquid State system includes a comprehensive document versioning system.
Plus, we released a range of general dashboard and app improvements at the same time.
Document versions
With document versions, you can easily control the content and configuration of a document (formerly referred to as an 'issue'), ensure your users are seeing the most up-to-date version, and even revert back to an older version if you find a problem with a document.
Wondering how to create, manage, and publish documents after this change? Take a look at these knowledge base articles:
App updates required
The way content publishing works in your dashboard has changed, which means a corresponding change needs to happen in your apps.
To ensure optimal app performance, please update your apps.
Instructions for rebuilding your an app and updating it on the App Store and Google Play Store are listed in our knowledge base.
If you would prefer for a Liquid State support guru to submit your app updates for you, just let us know.
The latest versions of our app frameworks include a range of general improvements and small bug fixes.
General improvements
At the same time as launching document versions, we made some other improvements to your dashboard. To simplify the platform, we analysed which sections or features were least used, and removed a number of unnecessary sections, including:
The Windows Phone configuration and publishing tabs
The Collaboration tabs at the app, document, and page levels
The Included Issues section of the app Configuration tab
We hope you enjoy the improvements to your dashboard.