Multichannel vs. Omnichannel Communications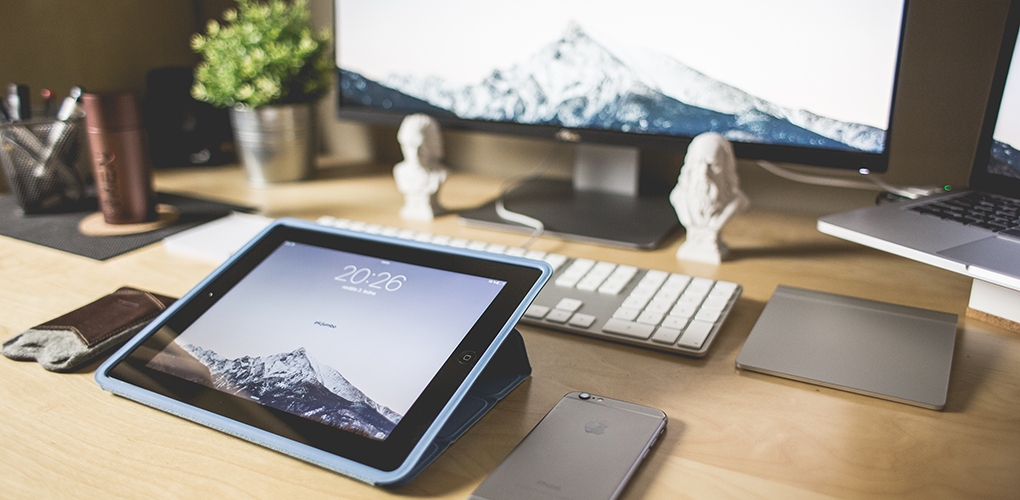 In an increasingly digital world, businesses have to compete to keep consumers and employees engaged online. Which is why organisations need to deliver unified communications across all branded touch-points. This is the foundation of omnichannel communications.
First things first – it's essential to understand how omnichannel communications differ from multichannel and cross-channel.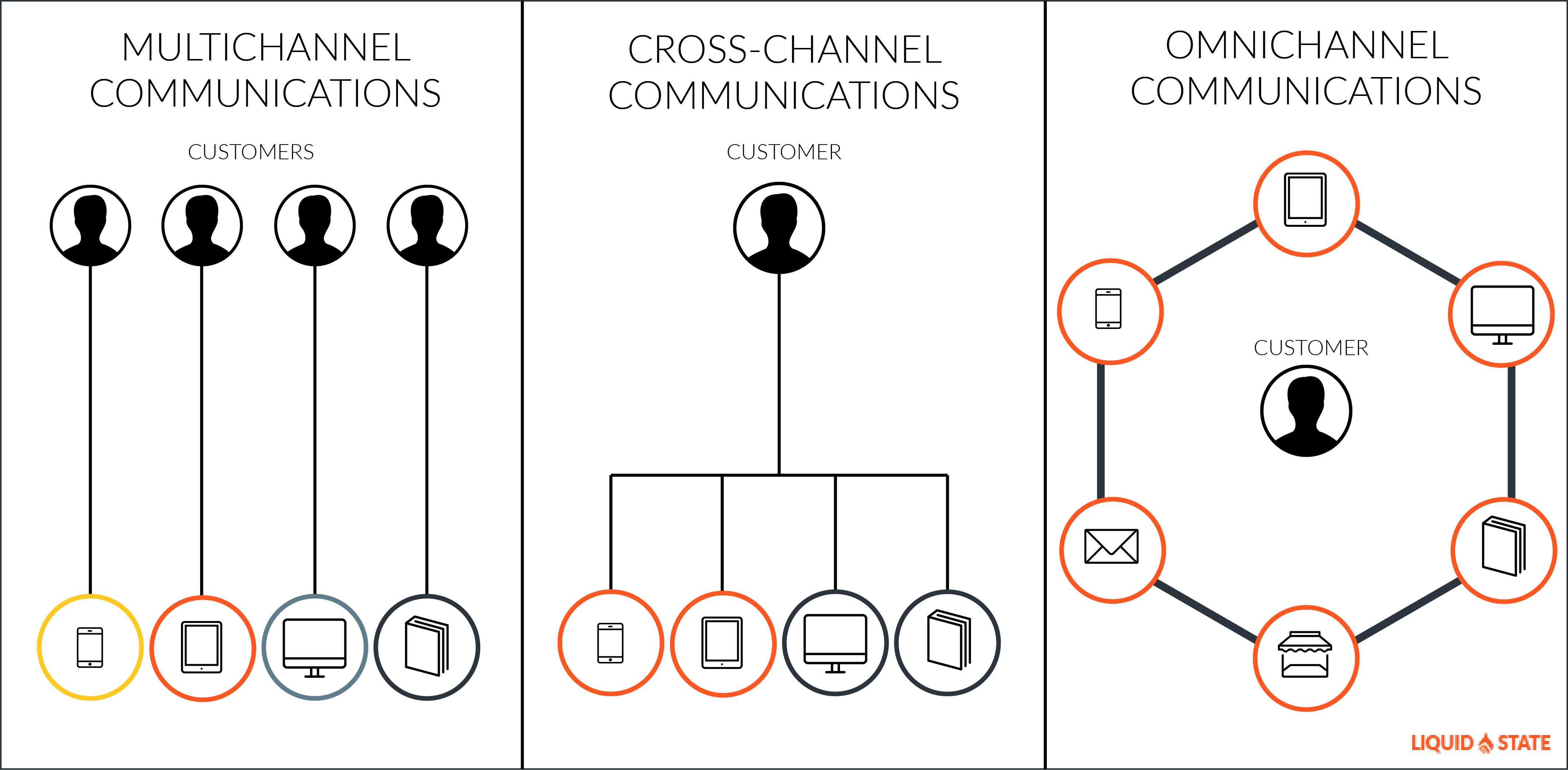 Image: Comparative look at multichannel communications, cross-channel communications and omnichannel communications. 
Multichannel Communications
Businesses with multichannel communications, engage consumers by sharing content across multiple touch-points, including web, apps, social media, email, and more. However, due to the fragmented nature of multichannel communications, messaging is not necessarily seamless or consistent across channels. This approach also ignores the need to optimise the customer experience across specific devices, such as mobile, tablet or laptops.
Cross-channel Communications
Cross-channel communications allow consumers to see multiple touch-points as part of the same brand. In turn, this enables businesses to craft a 'single view of the customer'. This involves unifying the organisation's message across selected channels. However, each channel still operates as an independent silo. Essentially, cross-channel is more unified than multichannel and yet not as seamless as omnichannel.
Omnichannel Communications
Omnichannel communications refer to a singular experience for consumers across all channels. Essentially, thinking of the brand in terms of the customers or employees perspective. Therefore, omnichannel refers to unified communications across multiple channels. This approach allows consumers to have a seamless brand experience as content is optimised for each channel and device. In turn, organisations with an omnichannel approach allow consumers to migrate from channel to channel in a consistent and seamless way.
Omnichannel communications allow you to deliver a seamless brand experience across your channels
Click To Tweet
To adopt omnichannel communications, a business needs to be dedicated to delivering the same experience across every brand touch-point and platform. This refers to consistent messaging and branding across channels, including mobile apps, social media accounts, website, print, and more.
Which approach is the best?
Each business is different and in turn so are their communication needs. However, as technology continues to develop and markets continue to evolve, striving for omnichannel communications is becoming more important.
In fact, according to the Aberdeen Group, brands with extremely strong omnichannel communications retain on average 89% of their customers, compared to 33% for brands with weak omnichannel communications (Aberdeen Group). Furthermore, by 2020, the demand for an omnichannel customer experience will be amplified by a growing need for nearly perfect execution across channels (PricewaterhouseCoopers). Finally, 83% of mobile and tablet users no expect a seamless experience across all devices (Source). Although omnichannel content is optimal for delivering a unified and seamless brand experience, it takes dedication. A business is required to invest resources and time in crafting omnichannel communications to deliver across a variety of platforms and devices.
Integrated Communications with Liquid State
At Liquid State, we understand how important omnichannel communications are. Specifically, in the way in which businesses are able to deliver personalised, omnichannel content across apps, web, print, and more. Contact us today to learn more about how the Liquid State Platform could transform your business.